Managing Risk In The Workplace: A Beginner's Guide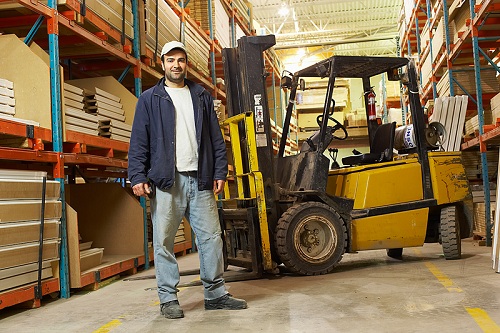 This article looks at some of the basic principles of managing the health and safety of employees and the risks they are exposed to in the workplace.
All businesses and organisations are required to provide their employees with a safe working environment and comply with health and safety legislation. Doing this needn't be complicated in most instances. There are several steps that can be followed to achieve this.
A Competent Person 
You will need a competent person who can help ensure you meet your legal health and safety duties. If you are knowledgeable enough you may be able to do this yourself or you may need to appoint a member of staff or bring in some external expertise to help.
Health and Safety Policy 
If you have five or more employees then you must have a written health and safety policy. This should set out how health and safety risks in your business are managed, how employees can ensure they are working safely and who has responsibility in specific areas.
Managing Risks 
You must manage the health and safety risks in your business. This does not mean that you need to eliminate all risk but that risk should be identified and sensible measures put in place to control them. You should remember to consult with your employees about the risks they feel they face.
Welfare 
It is important to ensure that there are adequate welfare provisions in the workplace. This includes things such as toilets and drinking water as well as suitable lighting and ventilation. It also includes ensuring that the property is well maintained, windows can be opened and that routes are free of obstruction.
Training 
You are required to provide your employees with clear training and instructions, how to carry out their jobs safely and what procedures should be followed in an emergency. Refresher training should be provided on a regular basis. Don't forget about contractors or self-employed people.
Accidents 
You are required to have appropriate first aid arrangements in place. At the very least you need a suitably stocked first aid box, someone with responsibility for first aid and communication to employees about first aid procedures. You should also familiarise yourself with accident and illness events that need to be reported to the Health & Safety Executive (HSE).
Insurance 
If you employ others then you will need to arrange and maintain Employers Liability Insurance. This is a legal requirement in most cases. If an employee is injured or becomes ill as a result of work then they may seek compensation from you. You are also required to display a copy of the Certificate of Insurance in the workplace.
Health & Safety Poster 
You are also required to display the health & safety law poster in your workplace or provide your employees with a pocket card with the information on.
Managing risk in the workplace should not be unnecessarily onerous. By taking simple steps to identify and manage health and safety risks employees can be provided with an environment that ensure they are working safely and productively. If you lack the necessary internal expertise to confidently make this happen then it is worthwhile investing in a recognised training programme or bringing in professional help.
AUTHOR BIO
Kathy Stone writes about risk management for a range of websites and blogs. She is particularly interested in health and safety systems that enable safe working and has recently attending an iosh working safely course.