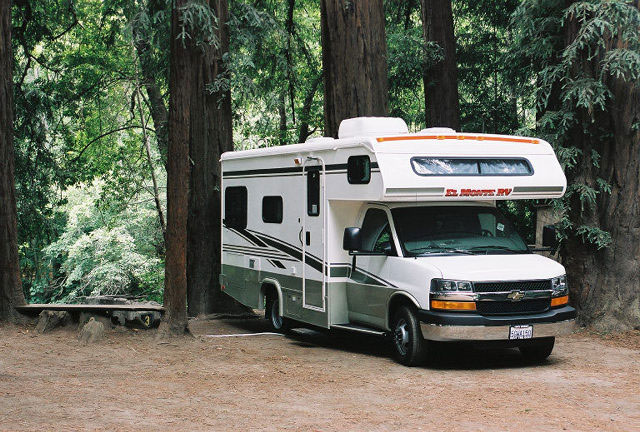 RV technology has come a long way since their introduction to the consumer marketplace. Every year, new innovations are rolled out that raise the bar even higher. Now, with RV's coming equipped with hot tubs, high definition LCD screens and security systems, some are considered multi-million dollar investments. RV enthusiasts love to upgrade and trick out their second homes, and 2014 has brought about even more exciting inventions. With RV purchases on the rise, the competition to bring consumers the most high tech vehicles is fierce.
Audio Systems
With the rapid advancement of home audio and theatre systems in the last decade, dedicated RV'ers have incorporated similar viewing technology in their vehicles. Bose sound systems have gained popularity among the RV community. Onboard televisions have progressed from small black and white sets to huge, projection screen set-ups with surround sound. These advancements have made RV's into miniature theaters. Forget buying tickets for the game; tailgaters have opted for watching the game in the comfort of their vehicle because of the high definition screens available.
Hydraulic Lifts
Hydraulic technology has also become a standard in the last year. Instead of having to pull out all the slides onboard your RV, now hydraulic lifts take care of all the hard work. Now, set up time is drastically cut, and you can go to bed at the touch of a button.
Wi-Fi Hotspots
Another one of the latest advancements is in the form of mobile hotspots for adventurers who want to work on the road. Wi-Fi enabled vehicles are on the rise, so that professionals can check emails, hold Skype meetings and handle banking no matter where in the country (or world) they may be.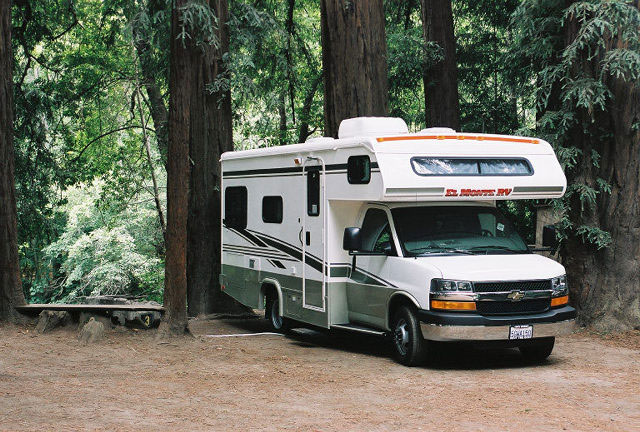 Hybrids
For RV'ers who want to go green, there has been an uptick in solar panel technology to more efficiently harvest energy. Instead of having to plug in all the time, owners can take their RV's even farther off the grid by utilizing solar energy. Also going along with the green movement, RV buyers have been showing interest in more fuel-efficient vehicles. Lighter and more aerodynamic models have become the new norm — saving owners money on gas and helping the environment. Simply put, RV's are no longer the gas-hogging models that they used to be.
Surveillance
RV's are coming equipped with camera systems that work to ensure safety and security. Drivers use the onboard cameras when reversing or signaling a turn. Cameras can also be used as a security measure for campers who may be wary of being alone in open areas.
Bed Tech
Campers no longer have to trade comfort for convenience when it comes to the interior of their vehicles. RV floor plans are highly customizable and equipped with furniture that is worthy of any other home. Sleep Number beds have been on the rise and owners can make their RV just as cozy as home. Some vehicles also have electric fireplaces onboard nowadays.
Final Thoughts
Some old school RV'ers may argue that these innovations take away from the true camping experience, but others argue that this technology is making camping safer and smarter. Fifth wheel technology and wind sensors have made vehicles more stable and durable. In emergency situations, increased access to communication can make all the difference. Of course, it's also always important to disconnect from the stresses of life and relax in the wilderness. Recreational vehicles have come a long way since their introduction on the market. Each year, new innovations have made vehicles safer, more comfortable and increasingly fuel-efficient.
Written by the staff at Quality RV, one of the leading Missouri RV dealers. Quality RV serves the entire state of Missouri, from St. Louis to Kansas City!