Latest Indian Fashion Trends: Choose Your One
The evolution of the internet has enabled thousands of people the ability to experience different cultures from all over the world. Indian culture is notorious for vibrant, colorful patterns that have captivated designers across the world. The traditions of the east are now available to millions of people across the world through the ease and convenience of sites. Now more than ever, these websites make Indian traditions easily attainable worldwide and easily affordable. Not sure where to find the best of what India has to offer? Read on to find the top 5 trends for which you can find the latest in modern and traditional Indian fashion trends.
1. Bohemian
The romanticism and free-love vibe that comes with the flowery prints and flowy garments of the bohemian flower child is being noted in fashion trends today. The flower children of the 60's and 70's in America, coined as hippies, created clothing designed to fit their lifestyle, carefree and open-minded. The beautiful prints, delicate stitching, and free flowing cuts are back in style to bring out your inner flower child. You can use your promo codes for Snapdeal at checkout for extra savings on this latest fashion trend.
2. Tassels
Ready to add some movement to your stagnant wardrobe? Tassels are bringing fluidity and charm to your favorite fashion pieces. Whether it is a handbag or a colorful wrap, this trend is bringing more life and fun into your wardrobe! Have a laid back style but want to try this fashion forward trend? Head to fasionandyou for the latest in fashion trends. Have a Fashionandyou Offers? Get all of the trendiest fashions with some handy discount.
3. Mekhla Chadar of Assam
This traditional style is not being embraced only by women in India, but by women all over the globe. This conventional Indian garment mirrors the 3 piece garment known in the south of India as a Saree, yet the Mekhla offers a more modern twist. The Mekhla acts as an embroidered petticoat whereas the Chador wraps around the Mekhla. In the modern style, the Chador is made to show the bare midriff, and the tops are typically asymmetrical, and worn with traditional Indian accessories.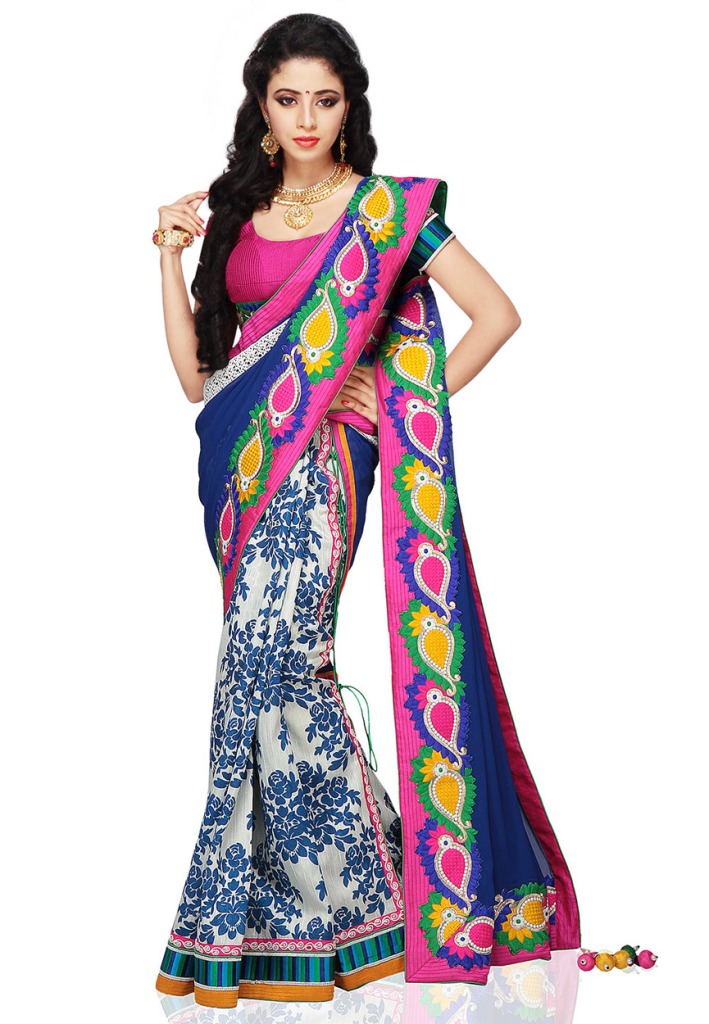 4. Unusual Prints
This trend was made popular by the Indian fashion designer Masaba Gupta. These strange and often off-beat printssuch as lipsticks, trucks, monkeys, and lobsters have been seen on ties, shirts, sarees, and shirts. It is not uncommon to see young people wearing these prints on both their shirts and pants, making an unusual, yet trendy fashion statement.
5. Brogues Paired with Skirts
This trend was heavily inspired by South Korean's and is taking off in India. Long maxi skirts paired with white printed socks and brogues. This unique trend is allowing women to be more creative in their wardrobes by adding brogues into their rotation. Brogues are typically black, however these trendsetters are experimenting with bright colors such as pink and yellow, to create a more fun and colorful fashion trend.