Kullu Manali Package – Sports And Adventure Activities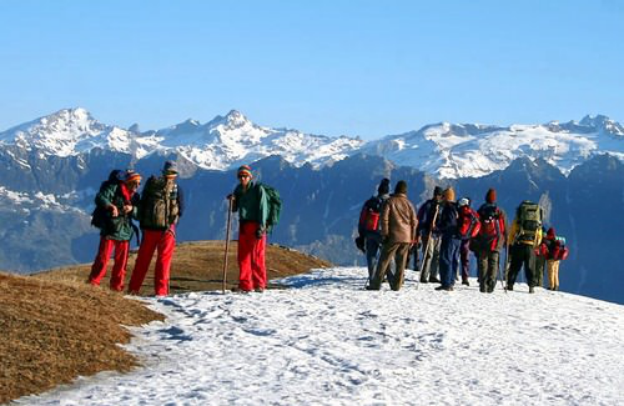 Kullu Valley, located among the lap of the mighty Himalayas is an important tourist spot in Himachal Pradesh. This place is globally popular due to its inviting nature, serene ambiance, landscape beauty, presence of numerous sports and adventure activities to be undertaken by people of all ages and gender. The beautiful hill station of Manali is located at Kullu Valley's northern end. Both Manali and Kullu are quite popular among tourists coming from all parts of the world, especially for sports and adventure activities. There are also several amazing sightseeing places to visit. Couples and honeymooners simply love to go on a trip to Kullu – Manali as this place is quite interesting and mesmerizing.
Great Place for various Types of Activities
Numerous sports and adventure options are present in Kullu & Manali region. Some of the finest ski slopes of the world are located here that are sure to be enjoyed by those who are sports enthusiasts. Manali is also known as India's own version of Switzerland. It boasts of having few natural slopes that are just perfect for skiing. People can indulge in sports activities both in summer and winter, as well as in all seasons. For the honeymooners, the sports can be really fun filled.
Water Activities
Also, are present the crystal-clear rivers and rivulets which does deserve special mention. River rafting or white-water rafting is the most popular activity here among the tourists. Several agencies do organize water based sports and activities, ranging from kayaking and white water rafting in the River Beas. Because of safety reasons, water based activities can be enjoyed during the summer season only. Otherwise, during monsoon and winter seasons, it remains closed. It is likely to be a pleasant and thrilling experience for those who cannot do without pumping their adrenalin whenever they find an opportunity to do so.
Paragliding
This is another sport activity that is indulged by tourists in huge numbers. There are several interesting destinations like Manali, Kullu and Shimla that are termed to be ideal places to enjoy paragliding. The fact is paragliding among the unvanquished altitudes of Himachal Pradesh is fast becoming among the most accepted sports and adventure activities. Paragliding will make the person to fly in the open skin, similar to a bird and enjoy the amazing sights below. It is indeed a thrilling and delightful activity to get indulged in.
Heli skiing is also popular in Manali and Kullu Valley. Chadrakhani Pass in Manali and Bhrigu Peas close to Hamta Pass are considered to be fabulous slopes to enjoy Heli skiing. Kullu Valley region is also popular for its trekking trails. Some wonderful opportunities can be availed to enjoy the panoramic view of the beautiful landscape. The snow-capped mountain peaks, forests filled with deodar and pine trees, apple orchards, meadows full of beautiful looking wildflowers, green woodlands and the lively valleys do make trekking really interesting. The other popular activities to be undertaken here are rock climbing, mountaineering, ice skating, ice climbing, river crossing, and much more. The choice is simply endless. Availing the right Kullu Manali tour packages from Mumbai will help the person to enjoy the benefits.