Kick Start Interior Design Career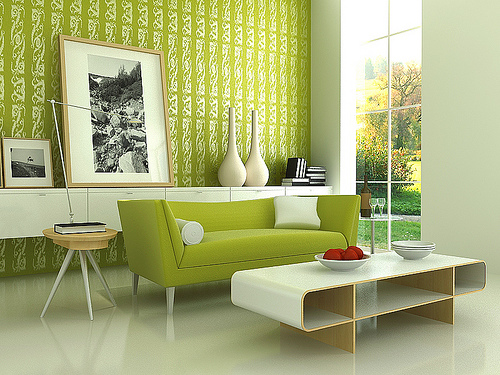 The current economic climate is uncertain, as many students who are about to graduate, or have recently graduated can attest to. However this should never deter you from pursuing your chosen career; you just need a solid understanding of the challenges you might face, and how to fully embrace them.
The pros of being an interior designer also go hand-in-hand with the cons. For a start, interior designers are far less likely to be in demand if the economy is not in a good position, as potential clients won't have the money or the time to be able to pay for such a service. The good news is that if you are living in an area where there is growth and a need for your services, you really can corner a market and become very successful as a result. It pays to remember that interior designers are sought after, not just in homes, but also businesses including restaurants and hotels.
                                                                                       image source
Finding Clients and Showcasing Your Work
In interior design you can have success just from having a few high profile clients. But it is important to remember not to take on board too many clients at one time, as you need to remain flexible and able to deliver to your clients deadlines. Your reputation will depend on exceeding expectations within time constraints and within a set budget, so being organised, structured and energised/motivated enough to meet and beat these targets is a must.
Word of mouth travels extremely fast, and as an interior designer, those satisfied clients could lead to even more deals down the line if they begin praising you to other businesses or people who may require your services in the future. A great way to showcase your talents is to offer to complete a small project free of charge, or only receive payment if the client is happy with your work.
Social media is a fantastic platform. Create a YouTube channel, a separate Facebook page from your personal one, and twitter account. Do you have a blog? You can document your success' for potential future clients, whilst building up a more personal relationship. The best thing about utilizing social media is that accounts on the many of the platforms are free, so you're not left out of pocket, paying for expensive advertising.
Networking is important for all business people, and interior designers are no exception. Making phone calls, scheduling meetings and organising show events to showcase your talents are all great ways to get people interested and talking about you and your work. Writing press releases and sending them to magazines and newspapers are always useful for gaining attention for your work, and it could lead to higher publicity for your brand.
Simply being great at something isn't enough in today's business world. You have to get your name out there – online and in person – and showcase your skills to an unsuspecting public. Creating a detailed and extensive portfolio of your work will help you entice clients.
                                                                                      image source
Learn to Evolve and Improve
Similar to the fashion industry, interior design is always evolving. Even after you have graduated and developed your style, being in the know and up to date with the trends of the day (and the future) is important. You can never stop learning in any trade, and there is much to learn from your competitors and other people in and around the industry. Keep your eyes and ears to the ground to see what is hot and what is not, and never stop trying to improve your set of skills.
The interior design industry can be as lucrative as it is uncertain. The overall key for success in the industry is patience – not to sit back and hope you land a perfect job – but to take your time cultivating a reputation for yourself, through doing even the smallest of tasks to the best of your ability.
Featured images:
License: Creative Commons
image source
License: Creative Commons image source
Article contributed by Sarah Winters, an interior design graduate who writes with Design55Online.co.uk.