Jet Skiing Tips For Beginners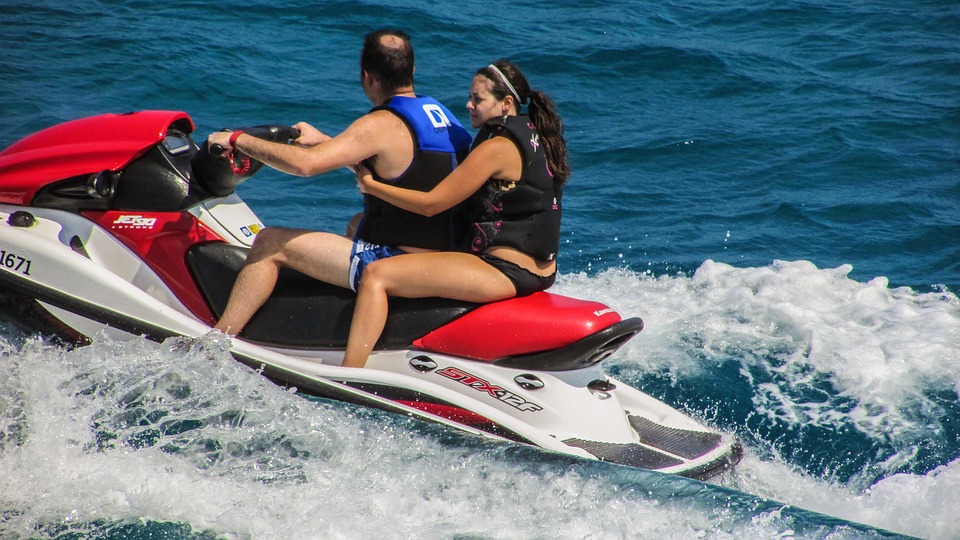 One of the most popular water sports is jet skiing, something you can participate in whenever you visit the beach. If you are planning to partake in this sport for the first time but are unsure or anxious of what to expect, the following beginners' rules by William Schoellkopf might prove a great help:
Preparing The Shut-Off Clip:
Before you start skiing, you will have to ensure whether the engine shut-off clip is thoroughly attached to your waist. This assures that whenever you lose balance, the engine is automatically switched off to prevent you from falling in water. A great tip is to expect the unexpected, and be prepared for anything that might come your way as you familiarize yourself with the machine.
Starting The Jet Ski:
One of the most important gears for any aquatic sports is a lifejacket, worn even by professional and most experienced swimmers to ensure their safety. Hence, you should always wear a lifejacket and also make sure it is securely and properly fastened before running the engine.
Making The First Move:
Place your hands firmly on the handles of the jet-ski as you prepare to cover the first distance. At this point, engage the throttle and maintain your speed at lowest (10mph or even less) level as you near the shore.
Taking A Turn:
Carving that perfect turn in the water is challenging. The best way to master this part is through practicing the turns while maintaining the lowest speed possible, and repeating the process until quick turns and balance are maintained. For better safety, practice near the shore to avoid crashing into other jet skiers and boats.
Practicing Your Speed:
The only way to practice speeding is to do it away from the shore. As the speed increases, the nose of the jet will rise, marking the beginning of all the fun and water splashing ahead.
Managing Impact:
Depending on your cruising speed, the jet-ski might float in the air for a few seconds. Raise yourself a few inches above your seat when this happens to minimize the level of impact when the machine settles back on the water surface.