Is Your Business A 'Great Place To Work'?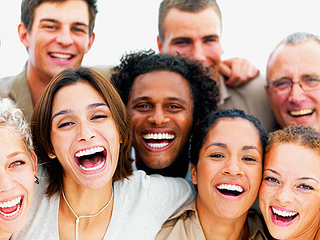 Every year there are multiple lists released regarding the best and most rewarding places to work around the world. These surveys are always taken by employees and are one of the highest and most revealing accolades a company can be recognised with.
Each time you can almost guarantee that some of the biggest companies out there will be somewhere near the top, but there is no reason why your business cannot put itself up there with the Apples and Googles of this world when it comes to employee satisfaction.
Performing well on these lists will not just show that you are good at keeping your current employees happy but will also advertise your company to the best of the best when it comes to potential workers. So what is it that employees look for when it comes to compiling these lists?

Opportunities –
Nobody wants to be stuck in a job where there are no prospects and no prospects of prospects.
Being in a dead end job is a sure fire way to ensure that motivation is at an all-time low and so opportunities for progression play a vital role in keeping employees on board.
It may not even be the case that they ever attempt to move up within the company but just knowing that there is the opportunity to gain promotion will keep people a lot more content than if this wasn't available.
Working Environment –
The fact that massive companies such as Apple, Google, IBM and Microsoft are always headlining these lists shows that the creation of a successful business is not just down to constantly having your nose to the grindstone. It is important to create an atmosphere within the business that strikes a balance between being productive and having fun.
There is nothing wrong with people enjoying themselves and if this means there are sporadic moments of light-heartedness then this should be embraced not frowned upon.
Rewards –
Although it is not deemed becoming of someone to concentrate on the financial reward that comes with a job; there is no doubting that the strength of this is a vital part of creating a great place in which to work. If you expect your employees to help you turn a pretty penny then you will be expected to pay one in return.
However, it's not just how much you pay that will bring a smile to people's faces but your ability to pay consistently on time and without mistake.
Therefore it is so important to look into effective business payroll services to keep everything in order. Other kinds of incentives are sure to keep employees happy also, so you could think about offering a pension fund, a business expenses account, a profit share scheme or regular days out on the company.
Clear Expectations And Goals –
If you ask anyone working in these 'great places to work' they will be able to tell you exactly what is expected of them on a daily basis and what the goals are both for them personally within the company and the business as a whole. Without clear direction and role management an employee cannot realistically work to their full potential and this can cause frustration.
A lot of this is down to communication and so if the correct processes are put in place to establish companywide expectations, goals, morals and purposes then everyone will know exactly where they stand and it will create better unity within the business.
Featured images:
License: Creative Commons
image source
Chris Mayhew always looks out for the lists of the 'greatest companies to work for' and regards the things in his list as highly important when looking for job satisfaction. He would recommend Trace Payroll for any company wanting to improve their payroll solutions.