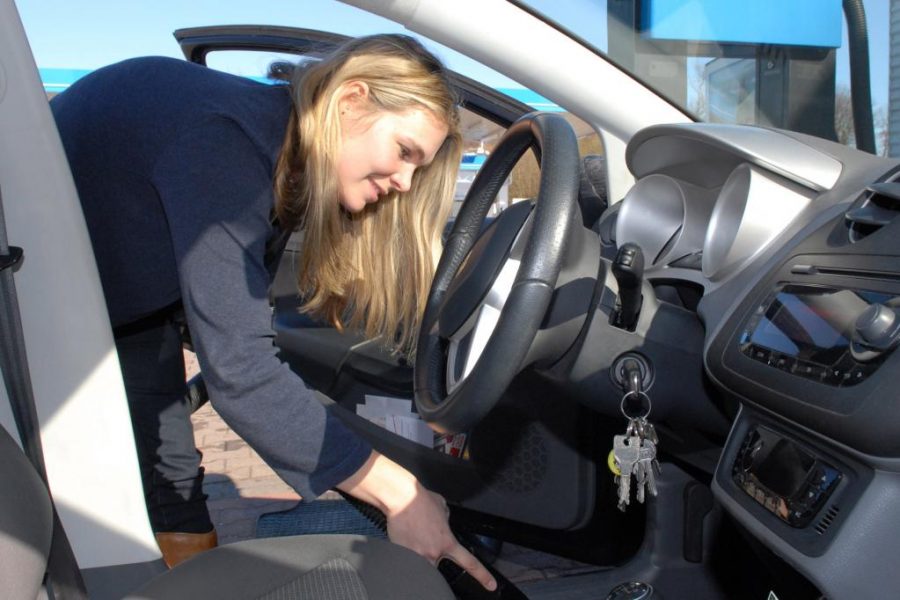 It's difficult to deal with an unsightly mess caused by dirt and dust building up around your vehicle's interior. Thus, you need to find the best way to vacuum out your car. And, it helps to keep your car look its best inside and out. In this article, we will help you know how to vacuum a car. Check out this post to get more information.
Clean out the Car
Look for the best type of car vacuum cleaner for the job. The vacuum you choose has to offer the reach or flexibility you need. It needs to get down into narrow crevices of the interior. It's great to choose a vacuum cleaner with an extendable hose.
You should open all of the vehicle's doors so that you can easily access to every part of the car's interior. By this way, you can save time on vacuuming your car.
It's better to clean out the trash as well as other large items in advance. This helps to make your whole process go faster.
The fact is that your floor mats will be affected on a regular basis. That's why you need to remove the floors mats. You need to go ahead and lift the floor mats out of the seats. Then, put them aside in a clean and dry area.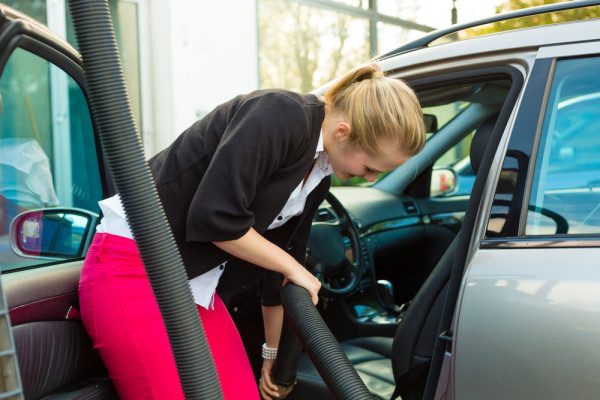 Vacuum the Car's Interior
In order to lift all tiny particles out of plush textile surfaces, you need to use the vacuum's brush attachment. With the bristles of the brush, you can easily clean your car's carpet with little difficulty.
In order to get the best result, you need to vacuum the floorboards thoroughly. It's great to vacuum from the console side to the outer edge of the seats. You have to repeat this many times until you can completely clean your floorboards. And then, don't forget to repeat in the back of the car.
You need to vacuum along the seats and seat backs in order to eliminate hair, along with the seats and seat backs, as well as other debris. Also, it's better when using your brush or brush attachment here.
Don't forget to vacuum the floor mats so as to fluff up the fibers. Make sure that there is no rocks, leaves, and other debris clinging to the underside of the mats before you reinstall them. You have to deal with spills and discoloration on your floor mats. You can do this with a stain remover. Then, dry them outside the air.
Pay Attention to Other Areas
In order to dislodge difficult debris, you need compressed air. You shouldn't hold down the nozzle for too long to avoid blowing the dust around the inside of the cabin. It's easy to look for canisters of compressed air at most drug stores, supermarkets, as well as auto parts retailers.
You often forget to vacuum your dashboard and displays. But, these surfaces sometimes may come with more than their fair share of dust.
You can use short and sweeping strokes in order to brush the area lightly. Use a damp rag or detailing wipe to break down stuck-on residue. However, you have to carefully go over the display covers. It's better to clean a dash or display by hand with a soft and dry cloth as well as a spritz of dusting spray.
Remember about the trunk. To determine the kind of shape the trunk is in, you may pop it and take a quick peek inside. Normally, you don't remember to vacuum the trunk. That's why you need to remove trash and miscellaneous clutter. Then, you need to vacuum from top to bottom of the trunk.
Conclusion
When vacuuming your car, remember to clean your car outside. Make sure you clean thoroughly one section of your car's interior at a time before moving on to others. You can consider using an old toothbrush to scrub floor mats and upholstery in a pinch. Also, don't forget to wipe your feet before you climb into your car. This will help you prevent vacuuming it quite as often. Also, when you eat in your car, you need to be careful. In fact, these messes may cause unpleasant odors and other unsanitary conditions such as mold.