How To Start A Rubbish Removal Business In Sydney?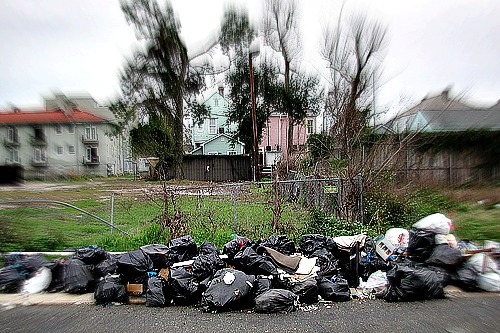 Each year Australians generate a million tons of junk, with the majority of junk coming from large cities like Sydney and Melbourne. This is one reason why the rubbish removal business in cities like Sydney is big. You can start a removal business with just a simple pickup truck and a few ads posted online. However, if you want to be successful in this industry it is imperative that you treat this business like any other profession.
Start with market research
Before you get into any type of business it is imperative that you do some market research. Research the garbage disposal market with the following considerations:
Find out how well competitors who have been in business far longer than you have are doing. How does their pricing work, their service cater to people and how the money is made? It is also important that you understand that because the barrier to entry is low there are new junk removal businesses opening shop almost every day offering rock bottom rates.
You need to estimate the pricing in comparison to what profit margins you can expect when dealing with different types of waste. Some may also need to pay the dump a visit while others may have to deal with charities and scrap dealers.
Take into account federal regulations, state laws and local fees associated with disposing of hazardous waste.
You will also need to take seasonality into the whole planning phase. The busiest months are summer and spring in this industry. So, these will arguably be your busiest seasons but things will die down later on in winter and fall.
You need to put a business plan together.
Business launching details
Once you have decided to move on with the new business the very next important step is to register your business's name and then purchase a business license. Once you have these formalities taken care of you can officially start operating a checking account at a bank near you. It is very important that you start from the very beginning by filing the right paperwork which is generated by your enterprise which includes receipts, invoices, checks etc.
Keeping all the fees in mind
There are a number of fees you will need to pay when in the rubbish removal industry. Below is a breakdown of just where you will need to pay and why:
Landfill and Recycling center fees: You will be charged a fee for dropping off a number of items. For instance, you may have a recycling center in your area that only takes in old paint for a certain fee, then other materials like mattresses, computers, and box springs will need to be sent over to another center.
Restricted Items: There are some restricted items which you may not be able to legally dispose of. You need to have a list of these restricted items which you should refuse. These usually include old paint, asbestos, solvents and other similar chemicals.
Residual revenue from all the junk: You need to be aware of the fact that the pricing on some of the items you pick up is going to be more competitive especially if there is obvious value associated with the junk in question. For instance, scrap metal is one of the most competitive items because it generates a lot of income.
Then there are items like dryers, washers, stoves, dishwashers, refrigerators, air conditioners, hot water heaters, scrap metal, meta shelving etc., which can generate a substantial income for the savvy junk removal specialist. Also a lot of the scrap old appliances can be resold once they have been sorted. So, you need to do due diligence to fully understand the true value of what types of garbage you are picking up and understand what the competitors are offering before you get into the business.
Being realistic
Rubbish removal businesses in Sydney tend to be a dime a dozen. If you're getting into this industry you need to be aware of everything that is going on. Study the market and how competitors are making money, also how much money are they making? Can you make more money doing something else? These are things you need to consider prior to jumping in.
Featured images:
License: Creative Commons
image source
Mark has been in the recycling and rubbish removal industry for over two decades. He currently runs his own garbage disposal and pickup service in Sydney.