How To Secure Mortgages For IT Contractors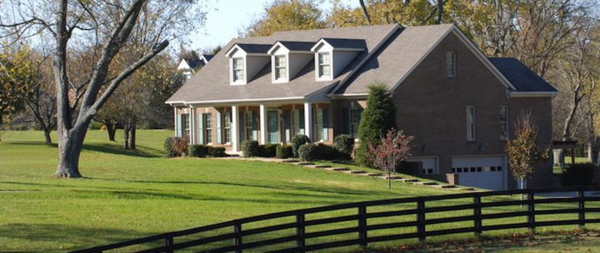 Securing a mortgage can seem like an overwhelming process, especially if it's for someone who is self employed or a contractor. Many feel like they will never get approved, which is why so many never apply.
While it can sometimes be a little more challenging to get a mortgage as a contractor, there are many options available that can make the entire process easy and worry-free.
Go Over The Budget Carefully
One of the most important things when looking at mortgages for IT contractors is that there will be a low or no risk of default or missed payments. The lower this risk, the easier it will be to get a mortgage in most cases.


To determine the risk, many first look at the overall budget for both work and personal expenses. Ideally there should be ample funds for all of the expenses, including the mortgage payment, as well as reasonable surplus for emergencies or savings.
If the margins are very tight, then it may be a better idea to either put more money down up front, or wait until business is better before trying to take on additional expenses.
Those how find that their budget easily allows for the additional expense can then take the next step and start the process of securing a mortgage in order to purchase their new home.
Gather Paperwork And Documents To Save Time
All reputable lenders will need at least a few types of documentation in order to grant IT contractor mortgages. At minimum they will need to see at least three months of bank statements showing recent earnings, and any recent contracts for work.
Three months of bank statements is sometimes sufficient for getting a mortgage, but keep in mind some lenders may require additional records. If this is the case, then tax records or additional bank statements may be necessary.
Recent contracts are a common requirement as they show proof of employment, and also show the rate of pay and duration. From these, it is possible to form an average expectation of income, making it easier to calculate how much can be borrowed for the mortgage.
One thing to keep in mind with this is that the calculations are typically based on an estimation of expected income. Actual income may be higher or lower than this amount, which is why contractors should always verify that their budget can be adjusted higher or lower as needed.
If the income is found to not be sufficient, there are still ways to work around it. In most cases, it will be advised to either put a larger amount down for the home, or wait until the income has increased.
Consult A Professional For Help
The best way to secure any self employed mortgage is to seek out a professional who is experienced with the application process. These professionals often know the best way to prepare the mortgage application in a way that will get the desired outcome.
Professionals can also be a wonderful resource for those who may have questions about their situation, such as how much they need to put down, how much the payments will be, or whether they can borrow a slightly higher amount.
Keeping these things in mind often makes securing mortgages for IT contractors a very easy and simple process. The important thing with it is to be patient, and to go over all of the information carefully as it is a big commitment and responsibility.
John Yerou is MD of Freelancer Financials which specialises in Contractor Mortgages.