How To Prospect On LinkedIn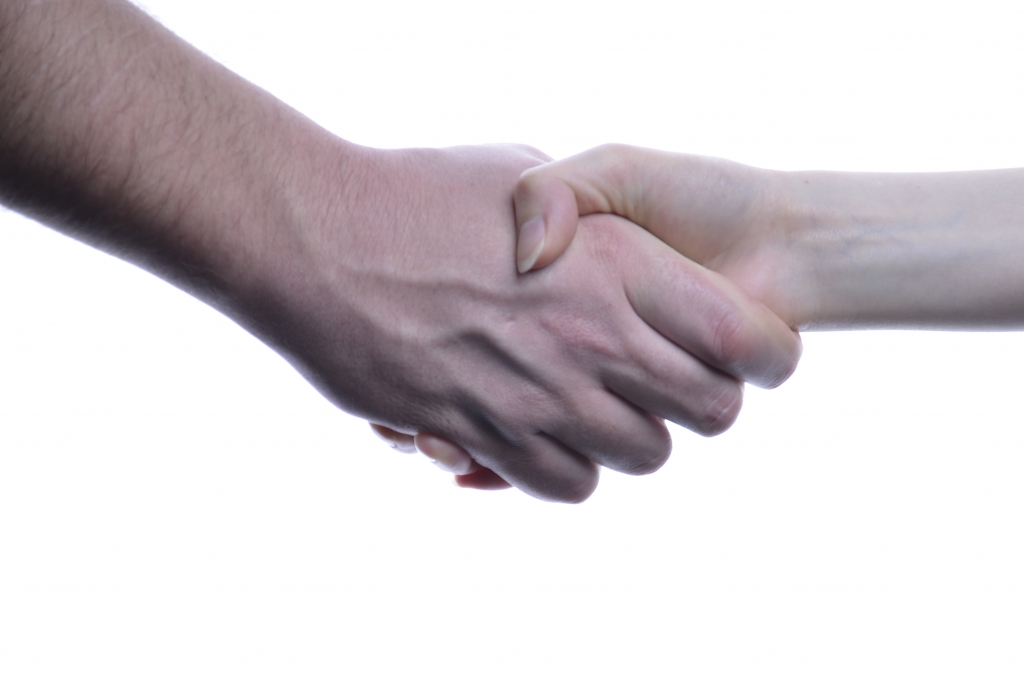 Facebook and Twitter seem to be the main areas of interest for many social media marketers, but for years now, B2B professionals have known that LinkedIn is an absolute goldmine for prospecting new business.
With a six-figure average household income per user and executives from every Fortune 500 company actively networking on the site, LinkedIn is the ideal location to prospect for new business and network with professionals that can help your business prosper.
However, typical sales techniques like cold-calling do not work on this social networking platform. Instead, the path to success is to actively engage with various communities and network LinkedIn style.
Increase Your Connections
The foundation of your LinkedIn prospecting endeavors lies in your connections. Due to the fact that LinkedIn is essentially a database of business professionals, you must have as many connections as possible in order to find prospects and enable your prospects to find you.
Your network of connections is a tremendous asset that must be nurtured. The more quality connections you have, the easier it will be to find prospects interested in your business.
Engage with Your Connections
Your network of prospects is directly related to your LinkedIn connections and the relationships you have developed with them. If you stay actively engaged with your network, you will not be afraid to reach out to them and ask them for help with your prospecting.
LinkedIn provides you with valuable tools, such as Network Updates, that can help you reach out to your network of connections and provide them with any help they might need. By being proactive in reaching out to your connections and helping to solve any problems they might have, they will be likely to reciprocate your efforts and help you identify prospects in return.
Network with Your Network's Connections
The true value of LinkedIn isn't found in your connections, but those that your connections are connected to. A great benefit of LinkedIn is that it shows all of the connections belonging to those in your network. If you are actively engaged with you connections you can ask them for an introduction and make the first contact with potential prospects.
For example, if the Sales Manager of a company is one of your connections, you can potentially receive access to the Sales Director simply by building a solid relationship with the Sales Manager.
After providing the Sales Manager with sound advice, providing them with solutions, or suggesting helpful content to them, you can then feel confident in asking him or her to recommend you as a connection. If you have proved valuable to them, there is no reason why they wouldn't recommend you to their peers and colleagues.
This is the true beauty of LinkedIn. By simply putting in a little time and effort in communicating and engaging with your connections, you will find yourself in the enviable position of being recommended to important decision makers. This opportunity is hard to come by through other channels.
Conduct Prospect Espionage
You would be surprised to know the amount of information you can learn about business prospects from their profiles. Through studying their profiles, you will be able to find a way to connect with them on a memorable level once you are introduced.
For instance, you can view their education or job history and learn more about their career paths, keeping an eye out for any information that you can use to create a personal connection with them.
You can also find out what groups they belong to and join them as well. The more similarities that you have in common, the more likely they will want to communicate with you and listen to what you have to offer. Finally, you can also view their latest comments and updates to decide if they are in fact the right person to contact.
If so, you will be able to find the best avenue for contact and the best way to position your services.
Engage in Groups
There is little doubt that connections are extremely important in successful prospecting with LinkedIn, but Groups are worthwhile as well. Regardless of your connection status with a Group member, you are able to message them about anything you want. At face value, this may seem invaluable, but simply being a member of various Groups and messaging other members is not enough.
Instead, you must actively participate in Group discussions, showcasing your expertise in a given field.
When you post timely industry-specific news updates as well, you will have a steady stream of inbound marketing and prospecting opportunities. Before you know it, others will actively be seeking your knowledge and expertise, establishing yourself as an industry expert and increasing your sales.
There are a myriad of other ways to find and attract prospects using LinkedIn, but many successful LinkedIn marketers have proven that these methods work time and time again. Regardless of the approach you take, the prospecting opportunities on LinkedIn are endless, as long as you stay actively engaged in the community and provide value to others.
Featured images:
Photo credit: My Blog Guest community
Specializing in social media and search engine marketing, Jeff Oxley has over 10 years of digital marketing experience with a marketing company in Windsor, Canada.