How To Outsource Online Support Chat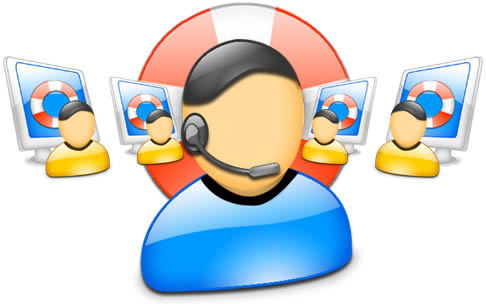 Computer technologies
Today; computer technologies can make or break business profits. For a business to use any other means of customer contact aside from the internet, are now outdated and obsolete. Businesses are finding that it is easier and more cost effective to have their customer service and support for their information technology handled by online hosting and chat. Online support systems are taking the place of in-house departments. Businesses have available to them a host of software, supplying outsourcing online chat.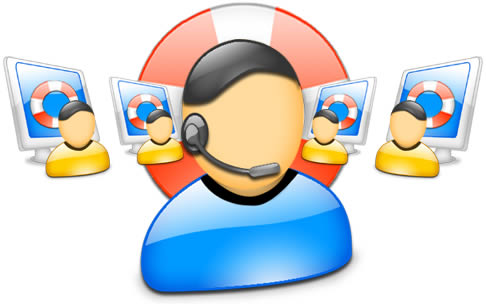 Outsourcing online chat
The country of India would be an excellent example of a third-party outsourcing, business support and customer service center. The services offered by these third-party companies offer all that your business needs at a much lower cost than in-house. Third parties have training in sales, technology support and other supports such as administrative services, and most run from a remote location, such as India.
When a company hires a third party online chat support, they will find that their customer service ratings will increase. Customers do not appreciate automated systems when they have an immediate need. Customers want to speak to a live person. Unfortunately, many businesses have had to go to an automated system to cut employee costs.
Outsourcing reaps business profits
Outsourcing customer support through a call center will enhance business solutions by giving consumers an immediate answer to their problem. Call centers concentrate on one customer at a time, offering unique personal attention. A customer likes personal attention during the consumer shopping cycle. The customer likes the business to concentrate on them specifically, as though they were the only customer the business has. Service becomes very personal and unique to the consumer's unique questions and problems.
As briefly mentioned earlier, an outsourcing agency can care for the businesses customer support and the business has more time to concentrate on increasing profits through growth and marketing campaigns.
Many consumers have probably had the experience of calling a business's customer support center, and they reach the Philippines, India, or Africa. This is no mistake as the business has realized the importance of outsourcing online chat, for more effective and personalized customer service.
When a company uses a third party online chat based out of another country, such as, India, the business cuts their company costs, and can realize a technique of international cross selling of their products and services.
Outsourcing online chat saves money
Internet technologies and support systems run from the business base takes extra hiring, and extra costs to the business. While these third party agencies handle the technology and sales portion of the business, the business can concentrate on more important issues at hand, such as, growth and development. Many businesses have had to downsize because their profits were not meeting the costs of the business. Outsourcing IT and online sales is one way that a business can cut their costs thus giving the business a better chance to profit.
Outsource and lose company control?
A business owner must decide what and how much they feel comfortable in outsourcing. Depending on business profits, the business owner may not have much of choice in order to cut their costs. Some business experts feel that many businesses should consider only outsourcing the non-integral parts of the business. In other words, businesses should not include the important parts of the company to outsourcing, but rather just parts of the business.
There are agencies available to help the business owner (s) decide if outsourcing is right for their business. An excellent consultant can help the owner decide on what is a fair price for the services they feel they need, and does the business really need to outsource particular services.
The right outsourcing agency
Businesses should not hire a third party outsourcing company without obtaining at least three bids that are going to meet the needs of the business without overpaying for services. It is a good investment for a company to hire a consultant to keep the business on the right track.
Another example of business outsourcing is hiring freelance writers for specific projects. Freelance writers have specific niches of expertise. One writer may excel in research while another freelancer may have expertise in programming, web design or writing company policy and procedures.
It is cost effective for the company to hire a third party freelance expert and pay per job. It is not cost effective to hire a full-time employee to do the same job.  Outsourcing online support chat can be an effective way to increase your customer service and ROI for your company.
This article was written by Leonard Geiger.  Len Geiger pairs a strong history of sales and marketing leadership with considerable expertise in business operations, strategy and management. Len has a passion for writing, blogging and consulting businesses on how to best embrace and maximize online strategies and tools.