How to market your watch brand?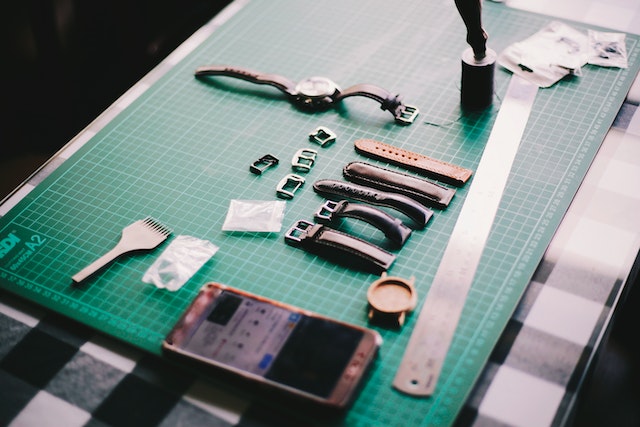 The luxury watch market has always been a lucrative business, and in 2023 it's only going to get bigger. Obviously, the economy has been on the rocks, but people are still spending. This is from brands now adopting marketing methods used by other luxury brands. This has helped the industry grow from the pandemic and thrive. From influencers to celebrity endorsements, there is a range of different methods that luxury watch brands are doing and so should you. Even if your brand is not luxury, you can still learn a lot from looking at some of the OG brands such as Rolex, Patek Phillipe and Jaeger LeCoultre. In this article, we will go through some tips on how to market your watch brand in 2023.  
There is a great selection of strategies to choose from when it comes to marketing your watch brand that will provide sales and an organic line of traffic to your site. 
Psychographic segmentation
Many luxury brands use it, such as Rolex. Psychographic segmentation is the process that shows the need of the customer. It's different with affordable items as you market to show the need for the product. Well, nobody needs a Rolex, they want one. This is what it's all about, creating want and lust for an item without having to use any or many resources. 
Custom-made and tailored experienced
When we talk about luxury watch brands, you have the perfect opportunity to give every customer their very own bespoke experience. Just like you would book a 30-minute slot at Tiffany if you were selecting a beautiful piece. By offering a custom-made watch you are not only giving the customer exactly what they want, but you are also minimising waste which in turn can be marketed as being sustainable. Listen to your customers and your watches will be flying out of your store.
Focus on providing durability 
As a business owner, you want to show off your products and their capabilities. For example, if you are an adventure-style brand, you need to show its durability, what terrains it can withstand and also what material the watch band is made from. When you show with visual content what your watch can do, you are automatically encouraging your potential customer to make that decision and purchase your watch or watch strap.
Focus on proving your environmental impact
Every business has a cost to the environment, but there are many things you can do to minimise your impact and once you start looking at this and proving to people that your watches are long-lasting and made from premium materials, people will be more inclined to purchase them. Show your value, and separate your brand from fashion-based brands that come and go. You are here to stay. 
Give your brand a story
If you want your watch brand to really catch people's attention, you need to tell a compelling story. There's nothing better than a brand with a story. You don't have to be an old heritage brand to tell a great story. Tell your story of how you started out and what inspired your brand. This will resonate with your audience and entice them further to make a purchase.