How To Install WhatsApp On PC?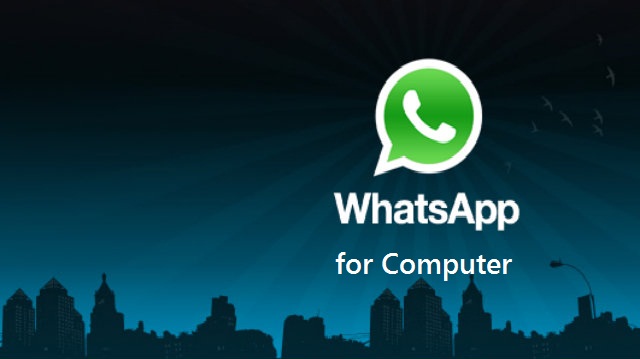 Whatsapp Messenger: WhatsApp is a smart phone messenger that is known to everyone. But is it necessary to own a smart phone to get to use such excellent service? Well my friend I'm glad to inform you can install WhatsApp on your PC and laptops.
Before that, have a quick look as to why we should really use WhatsApp.
"Facts About Whatsapp"
It provides us service by which we can send unlimited messages and data without any charge.
No gimmicks! No ads!
WhatsApp can also be used for voice calls.
No international call rates for communicating around the world. It's free, just your internet pack.
Ability to send multimedia messages to your friends and contacts.
login or having a password or remember any sort of password is the deal of the very past.
Additional features include sending contact info, your location etc.
How To Install Bluestacks?
To install BlueStack you can install Bluestacks android emulator programming which acts like an android and thus allowing us to install WhatsApp and use it. Follow the easy steps mentioned below to install WhatsApp on your devices
The first and the foremost thing is to install the BlueStacks app player. This in the only application by which you can run any of the android application only without using an Android device. It's available for free on the BlueStacks website. Make sure to install the correct version. If you are using Windows than a download BlueStacks Windows installer. If in case you are a Apple lover and, Mac user install the Mac version of BlueStacks. An important note to remember while you are installing BlueStacks do check the app store access.
After installing BlueStacks. It will take a few minutes to take you through an interface. After that it will be initialized and you have signed in with your Google account. Now on the upper left corner of the window screen of BlueStacks there will be a glass icon. As you will click on it Google play store will be opened. Search for WhatsApp. Click on install. After the app is installed and you are still in Google play store, click on the open button. Otherwise, if you are on the BlueStacks screen, click on the WhatsApp icon.
A set of terms will be displayed. Accept and agree with it. Now a box will appears where in you have to choose your country and enter your phone number in the box. A verification message which consists of the code will be sent as an SMS to your cell phone. As you are using WhatsApp on BlueStacks click on the call me button. As soon as the call is being received the verification message will be automatically filled.
Now you will be asked to create your account and add a profile picture along with your name. And after this you are ready to use WhatsApp. Though on smart phones contact list gets updated on its own, but while using WhatsApp on PC you need to manually save the contacts and your Whatsapp Status quotes will be the very same.