How To Hire A Home Builder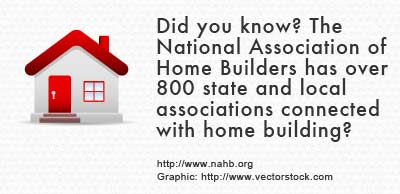 Finding a home builder is one of the biggest decisions you can make. If you make the right decision, you can have a house that you could potentially treasure for the rest of your life. If your home builder is the wrong choice, you could have a money pit of a home, or worse – no home, and your home builders running off with your money.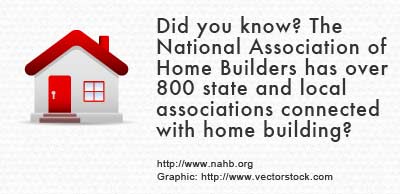 So how can you make sure that you find a home builder who will do a great job, is honest, and who will build the right home for you? Here are some suggestions:
Ask your family, friends and co-workers for references. Finding a home builder that way via word of mouth is one of the most common ways to find a home builder. And if the home builder did a good job for somebody you know, you may be able to trust the company.
Look for home builders affiliated with the National Association of Home Builders – they have a list of names on their web site.
When you find home builders in the area, check to make sure that the home builder is licensed and has insurance. Also consult with local authorities to see if there have been legal complaints filed against the home builder.
Search the internet about the home builder and check with sites like the Better Business Bureau, Yelp and Angie's List. You can see if there have been complaints made about a home builder you are considering. Of course, keep in mind that there is the possibility that the complaints are unfounded, but if there are multiple complaints against the business, that is something to keep in mind.
Ask multiple local home builders for bids, but be wary if you receive a bid that is too low. A super-low bid could mean problems down the road, perhaps using shoddy materials or doing slipshod work.
Get references from the home builder, and be sure to call them and see what they say. But also check out some of their work yourself in person, to see how the homes look.
Have a contract that spells out everything. These days, you can't just rely on a handshake agreement. Be prepared in case things go awry.
Make sure that the home builder and his or her staff are people you have a good rapport with. If you don't like each other personally, you could have some big problems down the road. In addition, make sure that the home builder will listen to your input. Granted, you are not a home builder, so you may not have all the answers, but if your ideas won't work, the builder should explain that in a respectful way, and not belittle you.
Hold back a percentage of the home builder's fee in escrow until the house is complete. This could make sure that the work is completed to the specifications you have agreed upon.
Lisa Swan writes for a variety of sites including EmpireHD, a general contractor.