How To Find The Perfect Financial Planner For You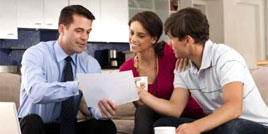 A lot of people overlook the benefits they can gain by using the services offered by financial planners. Nonetheless, professional planning of your finances is something that you should definitely consider. You are going to gain expert help on ensuring that your finances are in the right place. You will set realistic goals and more importantly you will have the best possible chance of attaining these aims. But you will only reap all of these benefits if you choose a financial advisor with care. Keeping that in mind, this article will reveal the advantages of using a financial advisor as well as some top tips on how to find the best one for you.
Why should you use a Financial Advisor?
Realistic and Measurable Financial Goals

One of the best things about seeking professional aid is that you will be given a realistic depiction of what you can expect to achieve. Moreover, the planner will also have ways of measuring your progress to determine if you are on the right path to attaining your end aim.
Better Understanding

One of the main reasons why people end up in financial difficulty or do not maximise their gains is simply because of a lack of understanding. A professional planner will help you to understand the effect of every decision you make and you will automatically get a better knowledge regarding finances on the whole.
Start Planning Today

If you don't use a financial advisor you will have to spend the time getting to grips with the world of finance and doing extensive research yourself. This could put you at a big disadvantage because the sooner you get on the right track and invest you can reap bigger returns in the long run.
How do you find the Best Financial Planner?
Experience 

It is important to look for financial planners with a wealth of experience. You definitely don't want to be someone's practise project. You need to be safe in the knowledge that they have the qualifications and the first-hand expertise to provide you with the best possible advice.
Independence

This is a point that is often overlooked, however it is important to seek financial planners who are independent. By doing this you can be one hundred per cent certain that all of their recommendations and advice is in your best interest and not because they have ties to the investment in question. This is why Taylor Brunswick are regarded as one of the best for professional financial planning.
Good Reputation

Last but not least, it is imperative to make sure the financial planner in question has a good reputation. All you need to do is a bit of digging online and read reviews that have been left by others. Did people enjoy their experience of working with the advisor in question? Did their service prove to be successful? Were they easy to contact? This is how you will gain the answers to the questions you really want to know. Furthermore, if someone has a bad reputation this is something you should be able to pick up on easily and thus you will avoid any red flags.