How To Find A Reputable Plastic Surgeon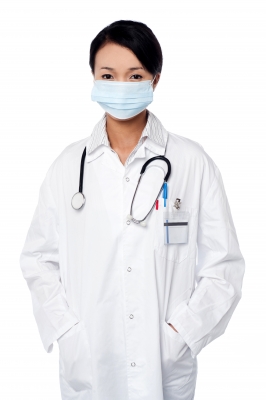 Finding a skilled plastic surgeon is one part of the due diligence equation. Just because a surgeon can perform complex procedures with ease doesn't make them the right candidate for the job.
Some greedy doctors may suggest multiple procedures in addition to your initial request. In some cases you may be well-advised to have the extra procedures done but in other cases a surgeon is simply looking for more business.
Use these tips to find a trustworthy plastic surgeon.
Ask for Referrals
If your friends or family members have had plastic surgery done ask around for their surgeon's name. Connect with co-workers to see if they can recommend a good surgeon. Receiving advice from trusted sources like friends and family helps you trust your prospective surgeon more easily.
You're entrusting this individual with altering your physical appearance. If they make a mistake you can be scarred. Asking for referrals helps instill your confidence in the plastic surgeon. If you speak to a surgeon who doesn't quite vibe with you consider asking them for referrals. The more reputable, generous surgeons will readily suggest other surgeons who may be a proper fit.
Use the Internet
Cyber sleuthing separates the contenders from the pretenders in the plastic surgeon world. Trawl niche specific online forums to find feedback regarding surgeons. Search for glowing client testimonials. Keep an eye out for a string of negative feedback concerning any one plastic surgeon. Such red flags signal for you to stay away from these individuals.
The best plastic surgeons usually have some online presence to complement their offline presence. Visit niche specific Facebook Groups and Google Plus groups. Follow discussions regarding experiences with plastic surgeons.
Social media is the great equalizer when it comes to building a solid due diligence campaign. Some surgeons can control their image offline but trying to do so online is virtually impossible with so many networks and marketing channels popping up frequently
The truth will generally out on the internet so if you pay attention closely you can find a reputable surgeon who can address your needs.
Sit Down for an In Person Interview
If you're depending on a surgeon to handle a delicate procedure involving your appearance you better meet them before the procedure. Successful surgeries usually see both the surgeon and patient resonating with one another.
Skilled surgeons may not be reputable. Some greedy or desperate doctors may suggest a series of procedures in addition to your initial request. If you find yourself getting a tummy tuck, Botox treatment and liposuction after discussing having only a cosmetic eyelid surgery you may be dealing with a less than scrupulous plastic surgeon.
Weed out the bad apples by peppering the surgeon with a series of questions. Inquire into their education and level of experience performing similar surgeries. Assess their true motive by spending some time chatting with them. The best, most honest surgeons will only recommend additional procedures if some health problem may exist. For example, a plastic surgeon may suggest a breast reduction for woman suffering through back problems because of her large bust size.
Having a one on one interview helps you find the most trustworthy surgeon for the job.