How To Feel Great In 2013
Never-ending buffets, seasonal parties and melting into the couch all help us to feel completely and utterly deflated when the New Year comes around and the prospect of sunshine seems as alien as going back to work. No matter what way we cut it, getting back to life once the decorations have been taken down is often a depressing and arduous process which can often leave us feeling blue right up until the spring.
A great bit of advice is to embrace the months of January and February like old friends and you'll find that if you've got lots to look forward to after the razzmatazz of Christmas and New Year's Eve then you'll be able to face 2013 with a smile as bright as Rudolph's nose.
Below I've listed a few top tips to help you to face the New Year head on and from jazzing up your home to healthy lifestyles that won't fade in February, read on to find out how you can feel great in 2013.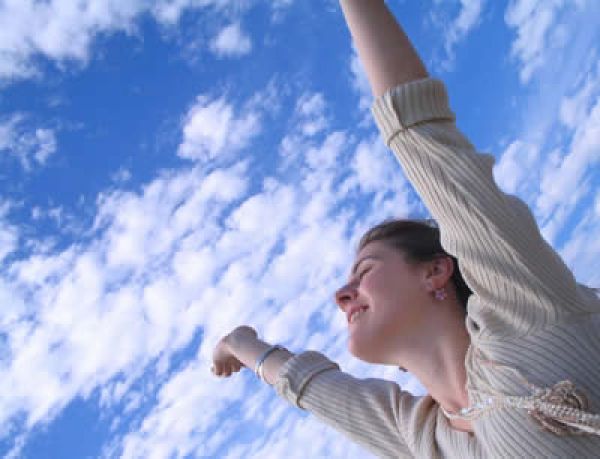 Home comforts
There's a reason why those furniture companies advertise so heavily in the New Year and that's because we've pretty much been cooped up since December staring at the same four walls. Once decorations come down we often feel a little bit blue as, quite literally, a little bit of sparkle has left our life. The best thing to do is have a good old tidy up and move your furniture around because, as they say, a change is as good as a rest. There's no need to shell out on over-priced sofas and lazy boys when all you need to do is whack up the radio, get your Marigolds on and get cracking on that housework. Don't wait for the spring to clean, do it now and do it with gusto!
Exercises that work
From Fonda to Davina, everywhere we look there's someone telling us to get fit and if you're bored of boot camps and jaded with the gym you might want to try something slightly alternative to leave you feeling great this year. Asian exercises such as Tai-chi, Chi-gong and yoga are designed to help prevent ailments rather than reacting to them. You don't have to be an Olympic athlete to undertake them and often you can find a class online or in the phone book that's right around the corner from where you live. Looking after yourself doesn't have to be all about the pain, when you find the right exercise for you then you'll soon begin to feel happy and healthy from the inside out.
Eating sensibly
A change of diet is almost inevitable after the non-stop smorgasbord of December delights however, quickly switching from over-eating to under-eating is a sure-fire way to crash and burn before the end of January. Adopting a sensible approach to eating is an excellent idea for all those wishing to lose a few pounds and cutting down on meat is a great place to start. Look online or buy yourself a vegetarian cook book because once you start down the road to a meat-free existence then happiness is just around the corner. Of course, cutting down on your sweet intake will help too but don't beat yourself up too heavily if you find it difficult at first, after all, tomorrow is another day.
Treat yourself
Finally, the best way to feel great in the New Year is to treat yourself and from those all-important January sales to spending that Christmas present cash, there's never been a better time to splash out on something just for you. One of the best ways to ensure you put a smile on your face is to wear something that you feel is luxurious and something that you'd never usually consider wearing. Designer undies, vintage lingerie and sexy stockings are all superb ideas to let you know that you're special and if you're tired of wearing the same old pants then throw them away and start afresh!
Feeling good about yourself is down to you and with a few simple changes you can start to feel great in 2013 straight from the off.
Biog: Chris loves the New Year and relishes the chance to get rid of all those negative left-overs caused through drunken Christmas parties!