How To Estimate IP PBX Phone System Cost?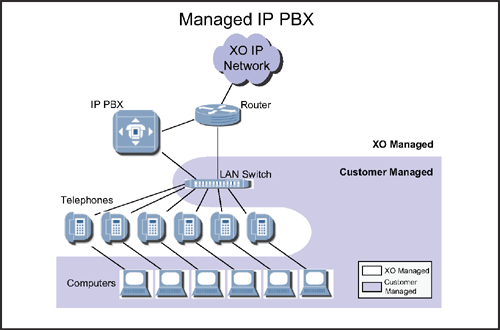 IP PBX or unified communication system provides shared access to your staff over the internet. PBX acts as central switching system and handles internal traffic between the stations as well as plays the role of a gatekeeper for the external callers across the internet via VoIP services or SIP trunks.
Today, wire-line phones, instant messaging, e-mail, video conferencing, SMS, desktop sharing, and mobile phones have been merged and integrated with business processes. The aim of unified communication is to enhance communication efficiency by make things easy to manage.
When you are planning to install a telephone system then you will need to first calculate the PBX system price. For this consider the following costs –
Phones
Wiring and installations
System (box)
Programming
Testing the configuration
Necessary accessories
Probable cost savings
Benefits from enhanced employee productivity
Maintain reliability of entire system
There are ways to estimate the cost but in the end, it will depend on the kind of system preferred along with number of phone lines required. The best way to estimate phone system cost is to calculate total cost per user (employee).
Another aspect will be to make sure that your purchase accompanies a warranty. Hire an installer with good knowledge about the system because complexities increase with growth in technology. No one desires to hire an installer, who may mess up, while active business phone calls suffer downtime.
Cost of Average Business Phone System
Remember, even by selecting normal phone system, your ultimate payment will depend on office size and features you need. Generally, a popular brand may not offer reliable product. Since communication is crucial for every business, never risk with a product without proven reputation. Total costs can be decreased by special manufacturer's equipment bundles or trade-in promotional offers. In case, there are more than 40 to 50 employees, then you can benefit from bulk purchase.
IP PBX System
Pure IP phone system including improved unified communication feature starts from around $350/phone. Including preferred technology, installation labor charges, and integration with current phone system can amount to $500 – $950 per employee. These system guarantees many features, which are initially locked.
You need to purchase software license keys for accessing the features. Manufacturers will propose a yearly maintenance contract, which are beneficial. It ensures that your phone system keeps running smoothly, gets updated, and remains bug free all the time.
KSU Systems
Traditional KSU phone system including optional VoIP capabilities like SIP trunking, and incorporating with home tele-worker or mobile devices can cost around $250 – $500/employee. Specific features integration, licensed upgrades, or add-on options will play a vital role in system pricing.
KSU-less system are least expensive, and you only pay for telephones, set-up, and installation. There is no need for a controller box that connects all phones together. Telephone cost depends on bulk volume and ranges from $100 – $200/phone.
IP PBX phone system installation charges are costly, so search for a reputed company, which offers flat-fee option. Wiring costs are second large expense. If your current wiring is irreconcilable with the new phone system, then you may need to pay extra charges.