How To Choose The Right Caterer For Your Next Important Party
Catering is an excellent way to keep the stress levels low at a party. However, there are different types of catering and not every type is perfect for each party. Whether you're hosting a wedding reception or a graduation party, finding the right caterer can make a big difference.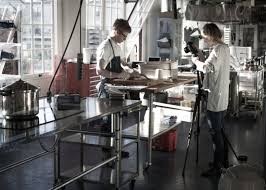 Types of Catering
There are a number of different catering options. The first is ordering the food and picking everything up from the restaurant. The food is normally packaged in disposable tray pans and requires little to any work other than going to the restaurant. Another option is having the food delivered to the location. In this case, the caterer will setup the food for the party and may even serve it. Lastly, are caterers who come to the location to prepare and serve the food. As you can see, each level comes with less and less work for the party host.
Involvement
The amount of involvement you want to have at the party will greatly determine the type of catering you choose. For example, if you're hosting a graduation party, you'll probably be fine with picking up the food and serving it from disposable trays or with having a service like FoodyDirect deliver it and leave. However, if you're hosting a wedding reception, you will more than likely want the full catering experience in which the food is cooked on site and served in actual serving pieces.
Setting
Setting will also come into play. Someone hosting a party in their home may want to pick up the food or have the caterer bring and serve the food, but may not want the mess of the food being prepared in their own kitchen. On the other hand, someone hosting a 50th anniversary party may want the best of the best and opt for a caterer that does everything on site.
Prices
The more involved a caterer is, the more you'll spend. When ordering catering that will be picked up from the restaurant, there is usually no a fee included. However, when the food is delivered there is usually a fee. That fee is increased when the food is prepared and served on site. However, you can compare different companies to get the best price.
Having an event catered doesn't always mean that the food is cooked on site. In many cases, the food is simply brought in or delivered by the restaurant. That doesn't mean the food is any less delicious, but the serving of the food may not be as fancy. If you're looking to host a big, elegant party, opt to have the food prepared on site and served by the catering company.