How To Choose Between Android, IOS 7, and Windows Phone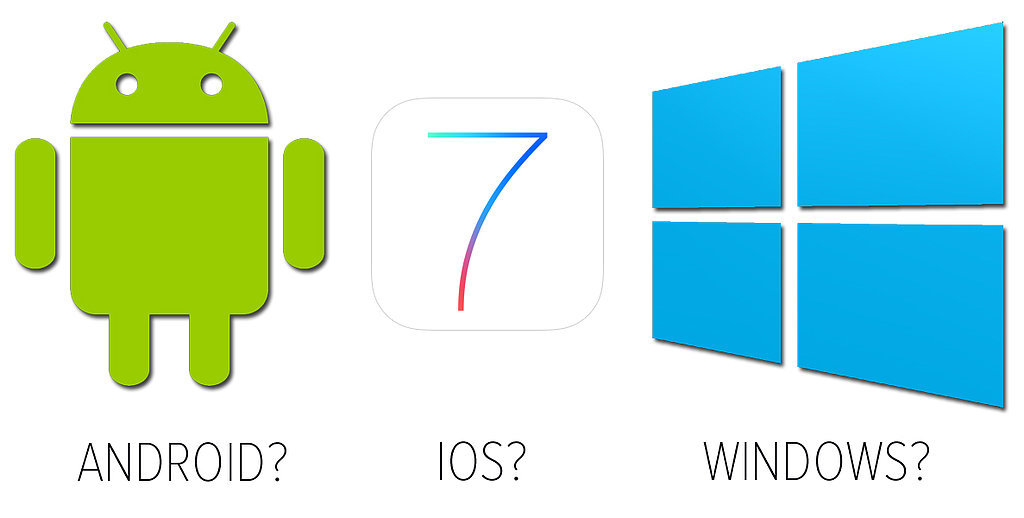 Coming to point, what is the best operating device to purchase? We can't easily say that Android is better than the iPhone. But some difference between Android, iPhone and windows phone, will make you choose the better one.
Windows Phone
Well the name itself says that windows phone is powered by Microsoft. It is in the initial position in developing software and application updates. It may take 2 years to beat iPhone or the Android operating system in future.
 Design and Features
It is soft designed and contains simple size applications which can load faster and can be operated easily. It is featured with virus free applications in browsing and playing games. Its operating makes you almost to feel like windows features. It is inbuilt powered with internet explorer and the Bing search engine; you may download some other browsers which you are free at.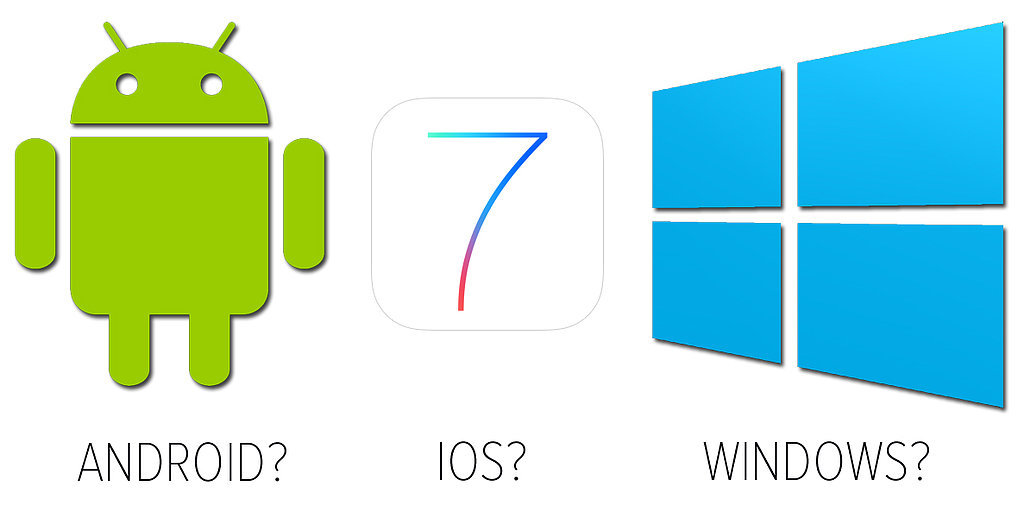 iOS
It has own fame in marketing. No other Smartphone's device can beat with iPhone smart design. It is officially a style designed to make people attractive in view. It is powered with its own iOS operating design. We can say that the iPhone is the most expensive smartphone compared to another one.
Design and Features
It is designed with light weight applications, recently iPhone brought some free and premium themes, which change your iPhone application icons and brings great operating experience little different than before. You may not more share options in iPhone, comparing with Android operating. IOS is developing some applications on user recommended one. You can download some hi-featured applications and games which are free and premium from iTunes stores.
Android
Android is the best as we know that Android is powered by Google. It develops daily 100's of applications on user requirements. What I recommend you is to choose Android devices which have latest operating updates regularly. The application developers take a good interest in updating the frequently used applications.
Design and Features
It is designed with different operating features and the latest one is Android Kit Kat OS. It is inbuilt with Google chrome and you have no. of browsers in Google play to download them easily. It is also specially designed for playing games too and it depends upon what device you choose. Media can be easily shared through all installed or inbuilt social applications in from your Android OS.
These three operating OS has their own marketing fame out their bin stores. I won't suggest you that only particular OS is good for you. There are different requirement for different people. So it is better to choose how your Smartphone is well with your requirements.