How To Car Shop Intelligently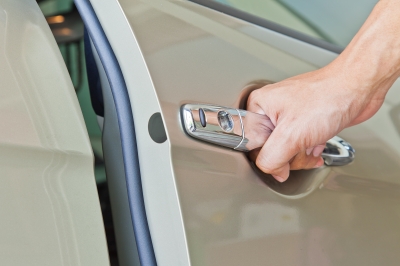 Savvy car shoppers are immune to the glitz and glamour of television or internet ads. Skilled sales people may confuse greedy or impatient buyers but if you know exactly how to pick out a new ride you're less likely to buy on an impulse or miss a glaring red flag. Use these tips to car shop intelligently.
Take the Car for a Test Run
One key element of getting a feel for a car is taking it for a test spin. Riding around for an hour through all types of conditions is the only way to get to know a car inside out. Whether buying new or used you can't assess a car unless you take it for a comprehensive test drive. A spin around the block won't work. Taking a car for 20 minutes or a half hour through your neighborhood won't give you what you need to know about the ride.
Taking a car through its full paces by driving it for over an hour on the highway, on local streets and everywhere in between helps you to spot strong points and weak points. For example, you may notice a serious lack of acceleration or even pinging when you floor in on an entrance ramp. This is a major league red flag. On the contrary you may note some cars taking off like mad when you put the pedal to the medal before entering highway traffic.
You can only know what a car can do by taking it for a long, thorough test run. Set aside time to drive in as many different environments as you would encounter on a normal day. Highway driving and local driving are very different creatures and the car may respond differently to each style of driving. Parallel park the car, practice doing K turns and calmly slip directly into parking spots to see how the car handles in tight quarters.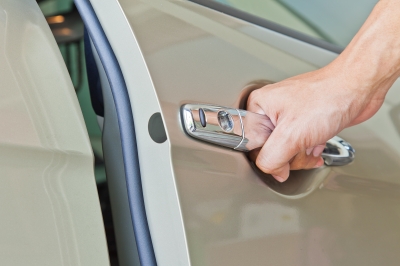 Do the Walk Around
Never rush through the walk around of your prospective new ride. Some impatient or hurried buyers miss telling signals when they sprint through a walk around. Diligent car buyers are able to spot problems or strong points equally effectively.
Patiently look at the car's exterior; what type of condition do you see? Look for a minimum of dings and chips. If you are spotting a pattern of moderate to heavy chipping this car was likely driven hard by former owners. This can lead to serious engine trouble down the road.
Open up each car door. Can you easily open the door or do you sense rusting setting in? Smell the interior. One tell tale sign of water damage is sensing a musty odor on opening the doors. Look to see if you spot a tiny exposed portion between any one window and the rubber lining surrounding each door entry way. Small leaks can ruin your carpet and interior.
Patiently do your home work on both autos and car dealerships. Research your prospective new ride from the inside-out to pick the right car for you.