High Career Possibilities With A Visual Communication Course In India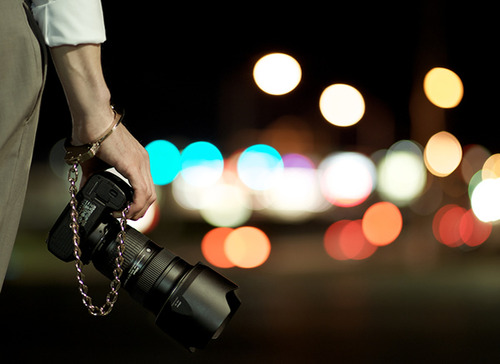 Think of a situation – you are waiting at the airport of a foreign county for your flight. Suddenly, you need to make a call but you are not aware of the direction to the booth. What is that you look for? Sign boards, of course! In airport, you will come across boards with visual representations that show washrooms, phone booth, shops and so on. So, it doesn't matter whether you speak the local language or not, the information you are looking for is visually communicated.
This is applicable even at the work front. While approaching a business, you will find powerpoint presentation that is well-designed along with right set of content gets more acknowledgement than a 10 pages business proposal stuffed with texts.
So undoubtedly, if you are expert with your abilities of visual communication, your career can run on third gear.
What make visual communication a lucrative career?
It is not necessary to say everything because a minimalist design can speak thousand of words.  It not only saves time, but at the same time simplifies complex matters visually. We cannot deny the fact that people understand things better when they see. So, visual communication can reach a larger percentage of people that any company will prefer.
Here are some of the advantages you can enjoy by pursuing this as your career.
Immediacy is one thing that makes visual communication experts more in-demand. For instance, if a company explains its sales chart textually, the effort will not only be vain but very difficult as well. But the same can be done with few visuals like graphs, colours, pie charts, images and so on. A business can explain the chart as well as provide more information, which otherwise would have been a hard job.
Simplicity is yet another feature that encourages business owners to depend on visual communication experts. For example, a team lead is explaining a product development process to a client. He/she needs to send a plan that describes the entire process. Visual explanation is the ideal choice. The team lead can take help from a designer and pass on valuable information through visual diagrams and schematics, which is simpler than a twenty pages plan.
Flexibility is the third aspect that makes visual communication significant. At some point, this mode of communication is way ahead of verbal form. For instance, if a company is trying to target its product in foreign market, it is visual they have to depend upon. Marketing is easy as well as flexible across diverse geographic areas because visual messages can pass on information to any cultural section.
Today, businesses look for any tool that can leave a greater appeal to a broad demographic audience and visual communication is the answer. There are a number of colleges offering visual communication course in India. Once you earn the degree, opportunities are vast and these programs can even help you to grab a job abroad as well. However, to stay strong in this field you need to upgrade your knowledge and make a strong career in the industry.