Get Your Credit Score Out Of The Gutter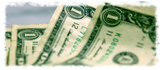 According to the latest on Credit.com, while the average US credit score is a healthy 693, over 61 million Americans struggle with subprime credit scores, also known as bad credit.
Are you one of them? Chances are very good that either you or someone you know is in the subprime credit abyss. Climbing out is not an easy task, but it isn't impossible.
Here's a few tips below that can make the long slog back to the land of good credit a little easier to endure. Not sure it's worth the trouble? According to Bankrate.com, the average lender may offer better rates to customers who have a credit score of over 700.
If your credit score falls short of that number by even a few points, that could cost you thousands of extra dollars in interest on a big-ticket purchase.
Start With Your Score
For starters, get an idea of where you are on the spectrum by checking your credit score; if it's above 760, you don't need to worry about improving it, you are already where most people want to be! However, a credit score lower than 700 is undoubtedly worth the effort you might have to spend improving it.
Thanks to the Fair and Accurate Credit Transactions Act, the big three credit bureaus are required by law to give you one free annual credit report with your score, no strings attached! Don't believe it? Check it out here for yourself: http://www.equifax.com/CreditReportAssistance/
Try Something New
Once you have your score in hand, you can start to experiment with various credit building strategies (e.g. paying down account balances) using a credit score simulator on the internet. Another thing you can start out with is to identify potential errors on your credit report, such as "late" payments that were not actually paid late, but were paid when due. This happens more often than you might think.
Often you can call the lender and get it cleared from your report. Going forward, it's also important to pay down balances on your credit cards, because paying debts early and keeping balances low can improve your credit score quite a bit in just a month or two. You can help keep your balances low by spreading out your charges between credit cards, especially if one of them is getting close to being maxed out.
You might also want to set up payment reminders to keep you aware of when payments are due, or even automatic payments. Of course, an even better (ideal) plan is to just pay most (or all) of your charges ahead of time, if you can afford to do that (Bankrate, myFICO).
However, one thing that is not advisable is to close an unused account just to try to improve your credit score; you will have less total available credit if you do so, and that could make it appear as if you are closer to having your accounts maxed out, which could actually hurt your score instead of helping it (Bankrate).
A Last Resort – Credit Re-Scoring
There is a final, last resort method to consider if you're in need of a very quick credit score boost, and that is rapid re-scoring. The score boosting strategies we've covered so far are relatively quick, taking only a month or so to give positive results, but rapid re-scoring is much quicker; in fact, rapid re-scoring can lead to positive results within 72 hours (Bankrate).
This makes it a good option if you're needing a mortgage and you have a lender that is a customer of a rapid re-scoring service; the process will typically cost you $50 and involves rectifying any unpaid balances or outstanding errors on a given account (other negative data that may be on your report, such as late payments, is unaffected by rapid re-scoring).
Get Back On Track
There are numerous roads to take to get your credit score out of the gutter and back in the 700s. However, there is no magic bullet that will fix it all. The important thing is to be consistent, pay off your bills on time, and be patient; you should gradually see improvements in your credit score within a few months, and be back on the road to low rates and no debt in no time at all!
Citations:
Curry, Pat. "Tips for boosting your credit score." Bankrate. Web. 13 August 2013.
Featured images:
License: Image author owned
Written by David Leiter (with article contributions by Dan Sem) works on a marketing team as a freelance writer for Billy Bob's Repair and other oil field and housing-related companies.