Get Better Deals With The Top 3 Ways To Save Money With Online Shopping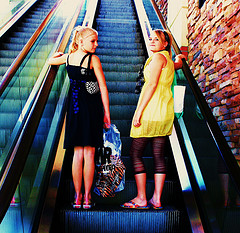 The advent of the Internet brought to its convenience and so much more possibilities that previous technology failed to offer.
Nowadays, instead of driving to the mall to go shopping, this can be done from the comfort of our home.
With only an internet connection and of course the money to back up your shopping, why else would you want to go shopping at the mall?
Online shopping websites offer a greater variety of products, better deals and the kind of shopping experience you would never get at the mall.
But, if not done properly, online shopping can actually make you spend more.
If you don't take advantage of the right deals or spend money for anything you can get at a better price, you're not doing it right.
There's no doubt that you want to save money with online shopping, but you can't get the hang of it just yet.
Well, not to worry! There are a lot of ways to help you save money with online shopping, and listed below are the top 3 ways guaranteed to make your shopping experience better.
Tip # 1: Look for Coupon Codes, Discounts and Deals.
There are a lot of things to consider before buying a certain product, and one of them includes coupon code availability.
Before you buy something, take a look at websites that offer coupons so that you can get a better deal.
RetailMeNot.com and CouponChief.com are just two websites that offer discounts and/or free shipping codes.
CouponChief.com allows you to perform an easier search by arranging the coupons based on featured stores, popular coupons, product types, and tags.
You can also perform a Google search (type in "store name coupon and discount") because there are a number of blogs that offer coupon codes.
Sometimes, online retailers also send out coupon codes via e-mail, but you have to be a member of their mailing list first.
As for discounts, you could actually try asking the retailer for one. After all, what have you got to lose? And, it might just work.
You can do this for smaller online boutiques and even over at Etsy. Some websites also have "Deals of the Day" so check these websites regularly.
Tip # 2: Shop For Last Season's Trends.
If you're very fashion-conscious and you want all your clothes to be at par with the latest trends, this tip might be a bit useful.
But if you're shopping for your kids, do you think they would really care if their jeans are from the Fall '11 collection?
The same goes if you're shopping for products that don't really follow trends (e.g. some pieces of furniture, lotions, perfumes).
Tip # 3: Consolidate Purchases and Use Shopping List Search Engines.
Not only will it make the job easier, but you'll end up getting better deals, too. Instead of searching for the lowest price available for each product, you can do it by shopping list.
Amazon might look very effective in consolidating all your purchases, but these products usually come from different sellers so you might end up spending more for shipping charges.
Alternatively, 4Life, which is an online business currently exploding in popularity also allows you to do the same and more!
For every purchase you make, try to look for a product that comes with free shipping or use coupons.
Onestopshoppinglist.com is one site that allows you to find the seller that offers the lowest prices for each product in your shopping list.
Featured images:
License: Creative Commons
image source
Troy M. Yawn grew up in Newerk New Jersey where he learned mostly about computers because he used it most often in playing games.
At some point he actually became a pro gamer although that gig didn't last very long.