Game Of Thrones Gift Ideas For Diehard Fans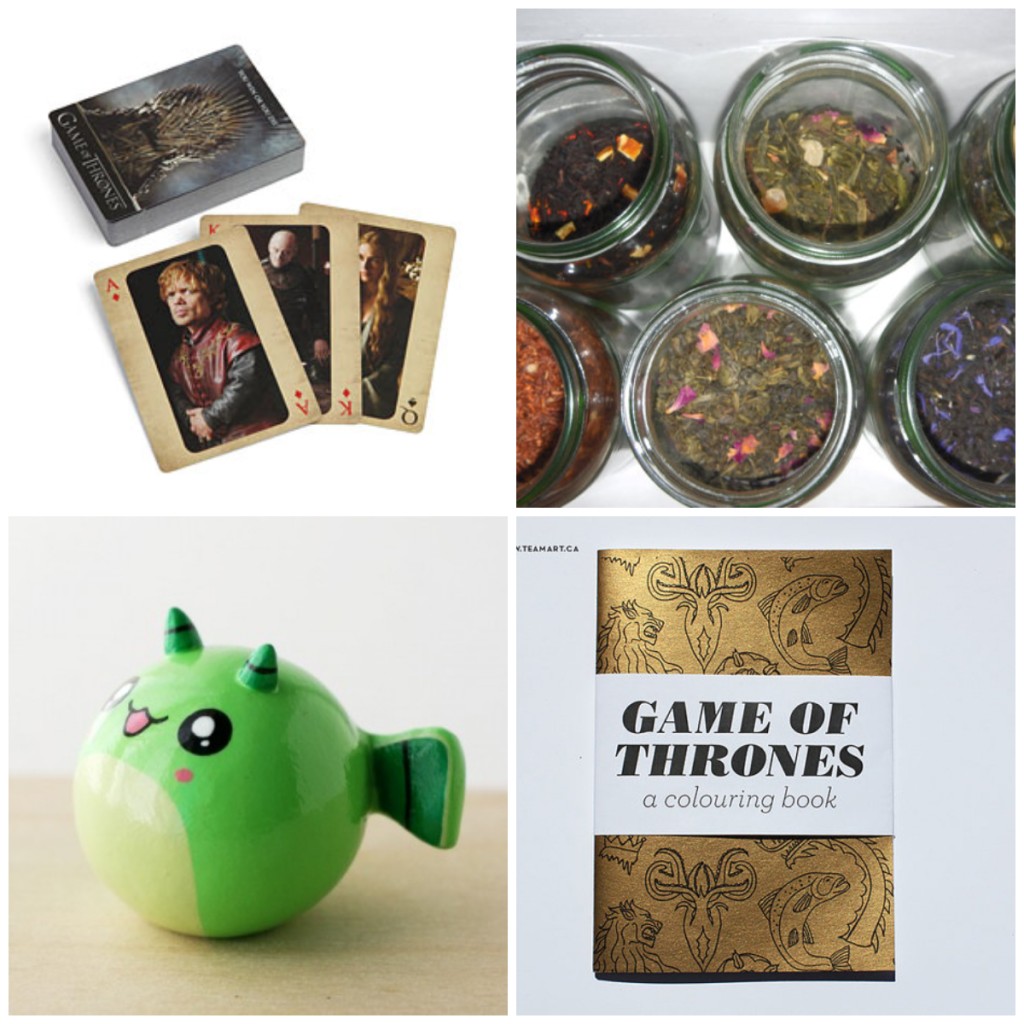 We all know how popular the "Game of Thrones" series is! All the fans are waiting for the next eighth season of the series. But they have to wait for a long time as the next season won't hit the screen until 2019. As the show will start after a long time, until then, there is a great way to keep the diehard fans of the show happy. You may be wondering, how?
Well, gift the fans Game of Thrones gift is the way! There are a lot of gifts available on the market to gift. But, here, we have selected some best gifts. In this article, you will get some amazing Game of Thrones gift ideas which will make the fans happy to receive.
1. Sword Letter Opener
When a fan will open a mail with a Game of Thrones sword opener, he/ she will feel like a king/ queen. The opener has a stunning look and can be a great gift for a game of thrones fan.
2. Loras Helmet
Limited edition Loras helmet is available on the market. You can gift it to a diehard fan of Game of Thrones. I can ensure you; he will be the happiest person by getting it. Besides that, it can be used as a great show- piece which is able to increase the beauty of your decoration.
3. Royal Dragon Goblet
When a fan has a royal dragon goblet, he/ she feels like truly royal. A royal dragon goblet is truly a great and wonderful gift for any game of thrones fan.
4. Game of Thrones Board Game
When a fan plays Game of Thrones board game, he/ she feels a real connection with the original series. A Game of Thrones board game really enjoyable to everyone; even non-fans also enjoy it much and have fun.
5. Playing Cards
Playing cards are very common. They are too much popular too. Think, how happy will a fan be, if he gets a Game of Thrones playing card set! Well, for gifting a fan, it's surely a great idea; it will be a great add-on gift for him/ her.
6. Littlefinger Mockingbird Pin
In the show, Petyr Baelish wears a pin of littlefinger mocking bird. The pin is too much adorable. You can gift it to any fan. This little gift will bring a lot of happiness to him/ her.
7. Targaryen Dragon Pt ID
This is a cool pet ID for your pet. This customized pet id can be used as a gift too. A fan will love this for his/ her pet. Additionally, you can also write your phone number or pet name on it so that you can be notified immediately if any wrong situation happens.
8. Game of Thrones Flash Drive
In the 21st century, flash drive is a helpful thing to everyone. And for a Game of Thrones fan, this flash drive is a passion! Gift this essential drive to a fan. This little gift will open the door of his/ her happiness.
9. Jon Snow Metal Sword
Remember this sword of Lord Commander Jon Snow from the show? This replica sword of the original significant sword is just awesome as a gift. Gift it to any Game of Thrones fan and look at his/ her reaction!
10. Dragon Ear Cuffs
These Games of Thrones-themed ear cuffs are a great addition to jewellery box of any female Game of Thrones fan! These mind bowling ear cuffs are too admirable and awesome. This can be the perfect gift for a female Game of Thrones diehard fan.