Funeral Memorial – A Way to Celebrate and Remember A Cherished Life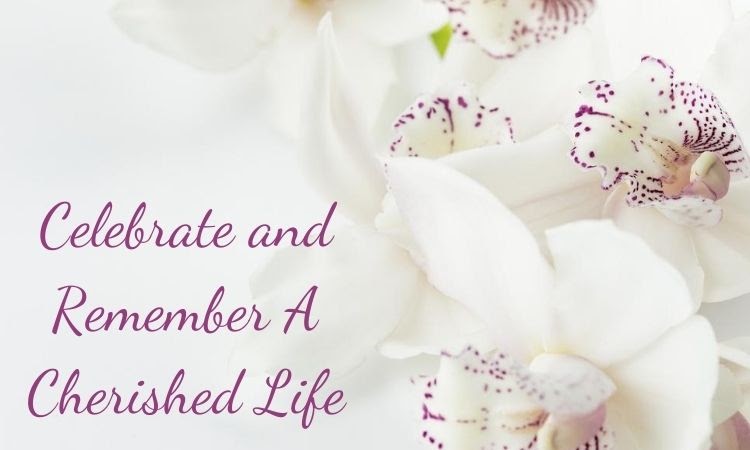 Whenever you lose a loved one, it's heartbreaking and very emotional, however you still have to prepare for their final funeral arrangements, and one of the most important parts of this is finalizing the memorial stationery for the services. Moreover, there are so many funerals, memorial stationery which you can customize to pay a respectful life tribute to the deceased person. Moreover when you make memorial service folders and prayer cards or other items, they become a treasured keepsake for all those peoples who pay their visit to the funeral or memorial services. Nowadays all these memorial stationeries can be personalized in the owner of a loved one which I like funeral booklets, register books, bookmarks and many more.
These are special books which are signed by the person attending the funeral services. It is the documented book having the final chapter of life and it's a beautiful life tribute which lasts for generations to come. It can include photos, memories, quotes, poems and the name of the family members.
It is a keepsake that provides a lasting tribute to the deceased person. You can include a favorite picture, poem and relevant information and biography of loved ones in it. Memorial Folders also has details about the services program mentioned.
This is a popular item of Catholic services which means they are religious or devotional cards. They will typically feature a photograph and an inspirational picture on the front. The other side features a scripture, poem or biography of the deceased person.
It is a document which has information about the funeral or Memorial service and has the life story of the deceased like a photo, name, date of birth and death. It also has the listing of close family members, complete words for any hymns, readings or poems, a quotation and a funeral program title like "A Homecoming Celebration".
It's also a way of creating a piece to portray a cherished life. Where the life of the deceased is celebrated through photographs for paying the last tribute to them and remember them with love and accomplishments. However, you may not be so artistic to create a funeral collage on your own, so here are some tips to help you:
You can get all your special photographs from special occasions, graduation, birthdays, anniversary and more are chosen to be used and then get them printed. You should also select the theme for your funeral collage and try to pick photos that go with the theme. 
Before you get started with the making of your collage, you should gather all the important supplies needed. Get the display board whose material will depend on how permanent you want your display to be. For framing and hanging purposes you can use sturdy poster boards, cork boards will be a good idea if you're going to poke holes in photos with tacks or you can go with traditionally used boards like dry – erase boards, plywood and cardboard.
 Next thing is adhesive you choose to place your photos on display boards like tape, tacks and glue and to protect the photograph you will need to get some mod podge or any similar items.
You don't have to stick with a traditional shape. You can choose any shape like a heart or a circle of your display if you don't find your desired shape, you can make it on your own from your poster board, however, if you want to frame your memorial collage then you should opt for rectangular or square display boards.
You can also contextualize your photos by putting dates and places on them.
You should add some personal touch to your collage to make it a memorable centrepiece. You can add small memories of your loved ones like letters, old cards and other physical objects.
Creating a memory can be challenging, but you can make it special by your heartwarming personal touch. Some peoples may want to give away some items after the funeral services to the family and friends for their love and support, and for that purpose, you can get some personalized items like –
It is a way to thank family members and friends for help and sympathetic concern during and after services. All these small things will make you walk through the loved one's life and also help start the healing process after a loss.