Four Must-See Museums And Galleries In Brisbane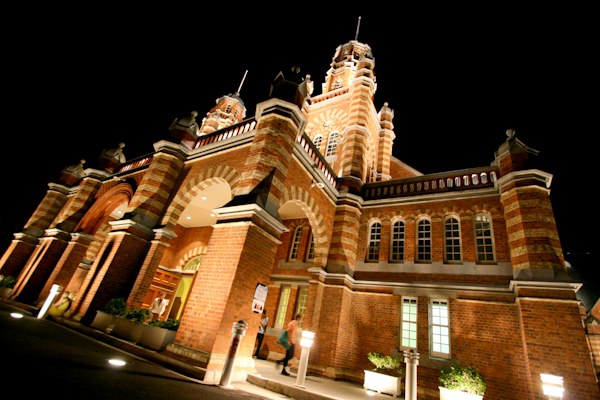 The city of Brisbane is home for the most important and the most viewed cultural credentials and historic sites, all within walking distance from each other.
Opportunely, the best thing about museums and galleries in Brisbane is that they're mostly free-of-charge or with cheap admissions. This entry talks about some of the most important museums and art galleries around the city.
Located at Stanley Place, South Bank, the Queensland Art Gallery showcases Australian art, dating way back from the country's European occupation era up to the 1970s. Its vast collection includes international and Asian exhibits. Some items on the display are beautiful works of ceramics, furniture, textiles, photography, and paper works. The collections also include indigenous Australian art, Queensland heritage, Australian art up to 1975, Contemporary Australian art, Asian art, and contemporary Asian-Pacific art.
Moreover, this place is perfect for families. It features exhibitions and activities, books and games for kids, and the 'Toddler Tuesday' which, as its name suggests, is catered for toddlers.
You can schedule your visit at 11am and 2pm daily to catch the gallery's volunteer guide. Admission is free!
Gallery of Modern Art
The Gallery of Modern Art (GOMA) is an art museum located at the second building of Queensland Art Gallery. It is presently the biggest gallery of modern and contemporary Australian art, along with building houses being the very first cinematheque in the country.
This art gallery has some of the most thought-provoking and visually exciting collections. 'Contemporary Works' exhibit works of international artists, while the "Propaganda?' features politically-motivated works of art.
Like the main Art Gallery, it has activities for kids with the 'Children's Art Centre', which features different activities and exhibits for kids throughout the year.
QUT Art Museum
Located at Main Drive, QUT Gardens Point Campus, 2 George St., this art museum is under the patronage of Queensland University of Technology (QUT). Unlike many museums and galleries in Brisbane, this museum is known for its adventurous and strong commitment to contemporary art. Its museum house's art collection of the university which amounts to around 3000 works of art and ranges from contemporary Australian art, all the way back from the 1960s, are mostly paintings, prints, sculptures, and other ceramic works.
Museum of Brisbane
Situated at 157 Ann St., the Museum of Brisbane is one of the most important museums and galleries in Brisbane as it is the city's official museum (which explains why it is located at Brisbane City Hall).
This museum has the artistic and historical collection of the city's past and is a part of Brisbane's living history. It also shows how the city and its inhabitants change over the course of time, featuring how individual and collective stories shaped the city for what it is now.
This place features the city's social history, craft and design, and visual arts. All of its exhibit programs celebrate the city's strong community-based relationship as artists, curators, and community groups work hand in hand to put up the museum.
Admission is free in this museum.
I am John Gorge and I love traveling the world. I want to experience intercultural activities. I enjoy being me and discovering the hidden sides of me when I get exposed to other cultures. I also want to share my new learnings to my readers as well. See my blog here.