Forum Posting: Why Hiring SEOs Is Risky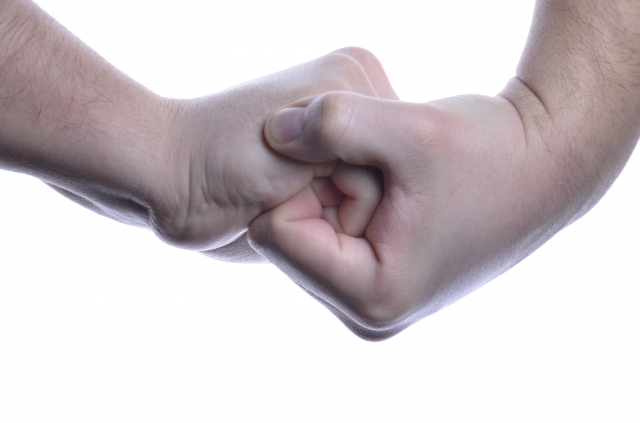 When it comes to link building, forum posting is a tricky line to walk. Earning links by offering guest articles or getting listed in a directory are some of the best ways to amp up your link profile, but there comes a time when you want to be a little bit more creative. You want a variety of links after all, so posting links in different industry forums is something many companies turn to in order to make that happen.
Forum posting is actually one of the oldest link-building tactics, and as you can surely see, it's one of the easiest. You go to the forum, write a relevant and helpful comment, link back to your website in that comment, and you're done.

Unfortunately, earning links in forums isn't this easy anymore. Over the years forums have become a place for spammers. For this reason, it's important the links you earn in forums are done exactly right, and sometimes hiring an agency to make this happen isn't the best idea.
Why Hiring an SEO Agency for Forum Posting is Risky
Now the forum links are associated with spam, this means two things: First, Google doesn't like to see too many forum links, and second, the forums themselves don't like to see many links for the same reason. Therefore, there are a lot of new rules that come with many forums:
Sometimes you're not allowed to post a link unless you have commented in the forum a certain amount of times (usually 5-10) prior without a link.
Oftentimes links in a forum are set to nofollow, meaning Google doesn't follow the links and you don't get any SEO credit.
In many cases, all comments in a forum will be moderated. Unless your link is absolutely relevant and helpful, it probably won't get published and you could get banned from the forum for a certain amount of time.
You not only have to worry about the fact that your link might not get published (and you've wasted time), but you have to worry about the kind of reputation your company is getting when you do actually succeed. If it's obvious that your link is really stretching it in a particular forum, you could get angry users who will look at your company as spammy.
SEO Agency Issues:
Because of all of these different considerations, hiring an SEO agency can be risky. SEOs should know all of the curveballs that come with forum posting, but sometimes they just ignore them in the hopes of building you a lot of links quickly. The sad truth is that some agencies try to take advantage of clients you don't know much about SEO. They will say that they built you 30 links on quality forums.
While this might even be true, there is a good chance those links are either nofollow or will get removed. It is therefore best to post on forums on your own time and leave the agency to other SEO work.
How to Make Sure You're Posting on Forums The Right Way
It takes a lot of time to avoid the problems discussed above, but it's definitely a possibility if you have the patience. Remember that forum links are not negative, you just don't want to go overboard and you want to really earn that link.
It's a good idea to first really research different forums and find the ones that are best for your company. Then spend some time replying with general comments on many different threads. Make yourself known before trying to put in a link. If the link is nofollow, remember that you're still getting visibility, so it's usually worth it in the end.
What is your opinion on forum links? Do you think that SEO agencies should be trusted with offering forum links? Let us know your story and your thoughts in the comments below.
Featured images:
Photo provided by: smartphotostock.com