Five Wonderful Benefits You Can Reap When Hiring a Recruitment Agency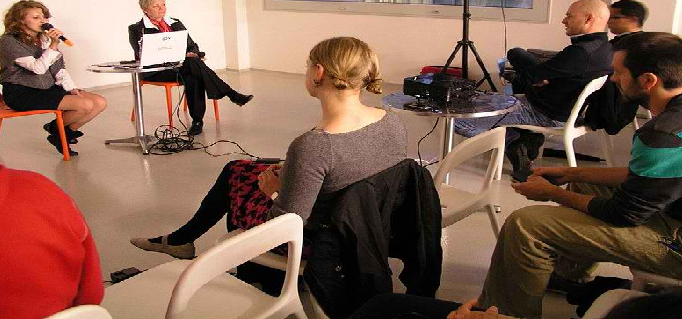 Your IT department is one of the most important elements for your company's success. This department is responsible for making sure that your electronic communications run smoothly. Especially if your company greatly relies on telephony technology and Internet devices, you should make sure that your IT department is in good shape.

To make your IT department effective, you need it to be filled with a competitive and professional staff. This is where the importance of acquiring the help of a recruitment agency comes in. Here are some of the benefits that you can obtain every time you choose to work with a recruitment agency.
Wide choices
It is unfortunate that sometimes you may have to hire a person simply because there is no better choice. But with an IT recruitment agency, you can be certain that they have the widest list of IT professionals ready to fill your job vacancy. A good recruitment agency has a huge database of job hunters. With a simple click of a button, you can be presented with potential employees. Of course, the recruitment agency can further narrow down the choices according to your specifications.
Interviewing skills
Recruitment agencies have highly trained staffs that are specialised in interviewing applicants. With the right interviewing skills, the agency can easily eliminate from the list applicants those who do not meet your job requirements. They are able to comb through the huge number of job seekers and will finally come up with a list of competitive and potential applicants.
Cost-effective
Choosing to create an in-house recruitment department can be costly. You have to buy new equipment; hire new people; spend on operational costs; pay rent, electric, and water bills; and release payroll. All these inconveniences can be avoided by simply hiring a recruitment agency. After you hire an agency, all you have to do is to wait for the final applicants for your approval and pay the agency at the end of the contract.
Less hassle
There are more hassles when you perform your own recruitment process. Having your own recruitment department means that you will have to get people to in it. These people have different personalities and backgrounds; thus, you might have a hard time dealing with them. In addition to this, maintaining your recruitment department may mean additional concerns for you. Instead of redirecting your focus and energy on other, better things, your attention will be divided. But if you ask for the help of a recruitment agency, you will be free from unnecessary distractions.
Flexible terms and conditions
When working with a recruitment agency, you are not tied to only one choice. They can present various payment schemes and recruitment policies. Whatever it is you need or prefer, they can be flexible in their terms and conditions as long as everything is fair.
These are some of the benefits that you can reap when you hire a recruitment agency. So, the next time you look for new employees, try working with an agency. It is a choice you will not regret.