Finding The Safest Small Car: A Buyer's Guide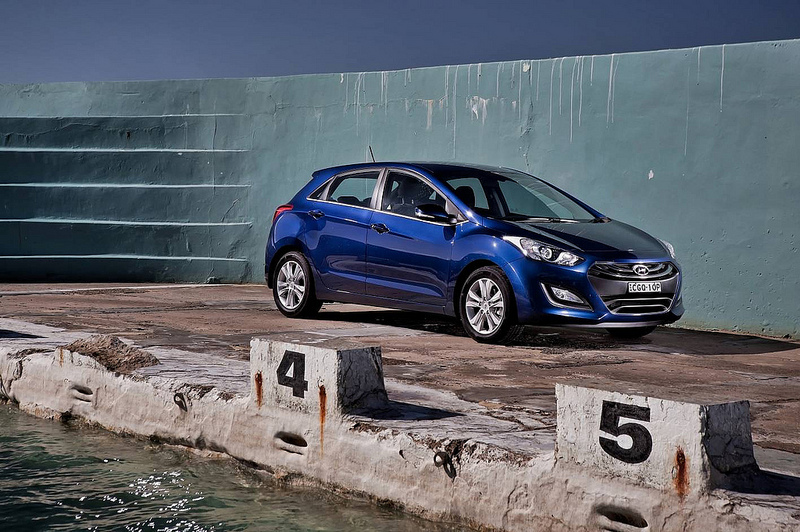 With petrol prices high and parking spaces limited, small cars offer an excellent option for town and city drivers. But how should buyers go about picking the safest ones on the market?
If you live in a built-up urban area, then unless you have a large family the chances are you won't want a car that's too big. As well as saving money on petrol (and saving carbon emissions while you're at it) there's the space it takes up on the road and in tight parking spots to worry about.
City cars, superminis and small family cars are therefore a good choice: but they're also traditionally seen as less safe and sturdy than bigger, bulkier vehicles: many of which, like SUVs and Range Rovers, are now a common sight on town and city roads. There are several things to bear in mind when choosing a small car based on safety and other factors.
A good place to start is with the NCAP ratings. Although the European Union sets minimum safety standards for all cars sold in Britain and Europe, the European New Car Assessment Programme standards go beyond these and offer consumers a high level of detail. Each car is given an overall rating out of five, which can be broken down into scores for adult protection, child protection and pedestrian protection.
Rather than comparing smaller, lighter cars against bigger, heavier ones — which will obviously come out better in a crash between the two — NCAP compares the relative safety of cars within each of these categories. So, if you've already decided to buy a small car, you can use these results to see which ones are the safest on the market. NCAP state that 'Car buyers wanting the highest level of safety should look for cars with a five-star rating.'
At the time of writing, the five-star ratings for 2012 and for 2013 so far in the supermini category include Renault Captur, Zoe and Clio, Ford Fiesta and Peugeot 208. In the small family car category, all 15 models assessed achieved a five-star rating in 2012's round of tests.
NCAP's ratings cover new cars, so it won't always be easy to tell how safe a car still is if you're buying it second-hand and it has a few years' worth of mileage on the clock. In these situations it's worth considering carrying out a safety check, for instance on the condition of the lights, suspension, brakes, tyres and windscreen. Thankfully there are plenty of resources both online and offline that will help you check the health of your car windscreen to assess potential repairs and replacements.
It's good to know that you're in a car that will offer you maximum safety in the event of a crash: but it's better not to get into a crash in the first place. Feeling in control of the car is therefore important too, so it's worth looking into how well the car handles and how powerful it is when you're driving out of town (which can be an issue for some small cars on the motorway).
Since 2010, NCAP have also commended cars with advanced safety features — like blind spot monitoring, lane departure warning systems and autonomous emergency braking — so if the car you're looking at has any of these on board, it's a good sign.
As well as safety, there are of course several other criteria to weigh up when buying a small car. Cost might seem the most obvious one, but the cost isn't always quite the same as the price when depreciation and running costs are taken into account. It's worth doing some research on the small cars that hold their value better than others, as well as noting how many miles to the gallon you'll get.
Even if you think you're making a good investment, there are also insurance costs to consider. For instance, Minis look great and hold their value well, but can have significantly higher premiums than other city cars.
Bear all of this in mind and you can rest assured you're getting a safe small car for good value. The next question is: where will the road take you?
Featured images:
License: Creative Commons
image source
License: Creative Commons
image source
Iain Aitchison is an avid motorist and automotive enthusiast. He blogs regularly for a range of sites on the topics of car modification, buyer's guides and industry news.