Find Out How To Create Dashboards In Salesforce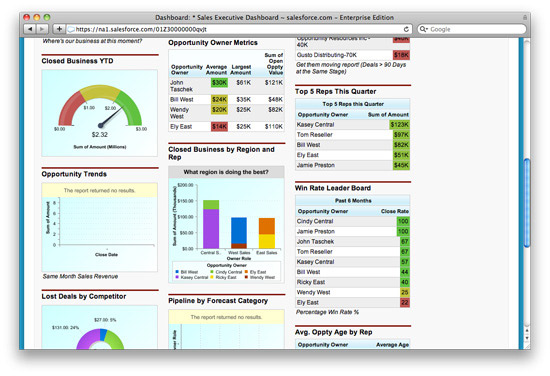 Once you have decided to jump into the exciting world of cloud computing, something that can improve your ability to generate money with your business, you will likely want to use the top CRM company in the world to help you, and this is where Salesforce comes in. The ability to connect with clients and other employees around the world, providing instant access to data that you need to use and share across the web, can only be done with a company that understands how sales, services, marketing and analytics play a role in the productivity of any business. Once you are on board with Salesforce, you will learn how to do all of this, even including how to create dashboards in Salesforce which can help run your business.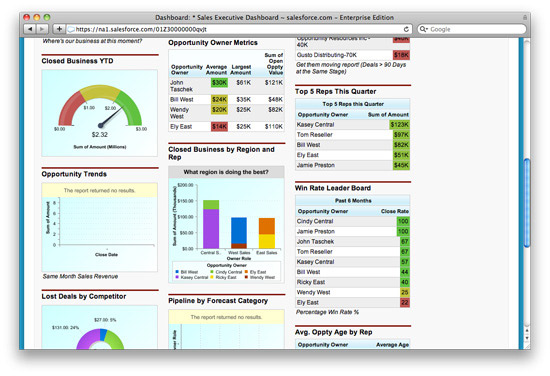 What Salesforce Can Do For You
Salesforce is a company that started over 15 years ago, a business that recognized that cloud computing was the wave of the future. It was later expanded into a number of different websites, including work.com, data.com, desk.com and many others. The goal was to provide a one-stop service center for anything related to running a business, with a primary emphasis on interacting with the cloud. As businesses continue to expand worldwide, access to information is absolutely necessary, and Salesforce can provide that for everyone.
How To Create Dashboards In Salesforce
The dashboard is simply a place where you can access all of the information that is related to your business. It will allow you to find patterns, see up to the minute changes, and share any type of knowledge that you need with other workers in real time. You can run reports, manage multiple dashboards, and edit and delete them as you please. They also have safety features built-in, only allowing those that have permission to access certain information, allowing people wherever they happen to be to gain access with the proper username and password. In order to build a dashboard, something that is necessary if you are going to share information with colleagues, you need to go to the main Salesforce interface and click the Dashboards tab, and then go to the Dashboard list. Once there you simply click New Dashboard to create a new one, and you can also modify existing ones in this area. One of the easiest ways to make one is to simply clone an existing one, allowing you to easily customize the ones that are there. Simply set the permissions which will allow people to access this information, and you are ready to go. It is that simple to learn how to create dashboards in Salesforce, a cloud-based CRM tool that thousands of businesses use worldwide.
Salesforce really has changed the way that people are able to do business. It is a fantastic cloud-based software that really has no equal. Once you have gone through the learning curve of understanding how to create dashboards in Salesforce, which is common with any new software, you will be able to connect with your employees, and allow clients to access information, all from this cloud-based platform.