Few tips for the star in the making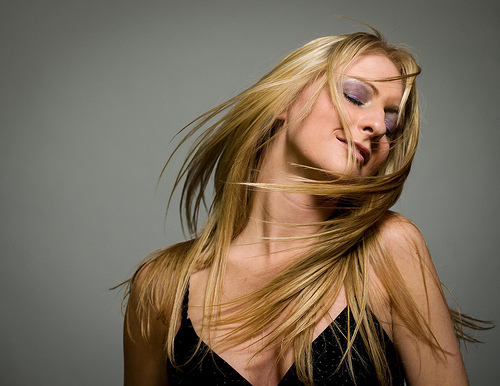 Modeling and acting- the world of showbiz without a doubt lures one and all. And for those who really want to be a part of this showbiz business, mind you guys this profession is seriously demanding. For any aspirant in this field who is here without a godfather/godmother making it big in this industry is no piece of cake. The competition more than often is scary- you reach the audition venue only to find hundred more in the queue trying for the same big break into the world of lights, camera and action.
Agencies are here: Your friend, philosopher and guide
Not to get disheartened, there are modeling and acting agencies like OST Modeling and Acting to help out those who are really passionate. They train the aspirants and most importantly they are often helpful in opening up doors of opportunities. And here are a few tips from the experts in this business, when followed would help you beat the competition and make a mark in the minds of the producers or directors.
Now coming to the real deal, how to break the clutter?
Make an impressive portfolio: While you're applying for the auditions send in a very impressive portfolio. Remember, first impression indeed may be the last impression here in this space that is excessively cluttered and there is no dearth of choices. A few headshots along with the resume are never enough. There should be proper pictures taken from different angles, click as many faces as possible. It is advisable that you carry more than one copy of the portfolio. And what is most important is how you express your passion for the job and your keenness to get into this industry. It is necessary indeed to convey your passion but definitely not at the cost of sounding desperate.
Preparation is a must: Overconfidence can be suicidal, so always be prepared with your piece when you're being auditioned. When you're given a particular piece you do not really have much of a choice, even then make sure you prepare and you prepare better than other. When there is nothing given, prepare your own piece. Make your choice and prove your worth to the casters.
Know what to wear: Auditioning is pretty much like going for a job interview, it is the same thing. Like in case of facing an interview, here also it is of absolute importance to know what to wear. Dress up in accordance to the piece you have been given, in case no nothing has been given dress up in accordance to the piece that you have planned to put up. How you dress up does speak of your commitment and your seriousness about the profession that you want to pursue.
Put up a confident show: Goes without saying that you need to put up a confident show at the end of the day. Make eye contact, do not hesitate, try and make not to make mistakes even if you do not make it look like you have committed a grave crime. Take a deep breath and put up the best that you have prepared.
And last but not the least you need to differentiate yourself from the rest of the crowd, you got to beat the queue and stand out prominently enough.
Author's Bio – Lopez Genelia is a modeling industry blogger. Be it OST Modeling and Actingor anything else – she writes for reputed talent hunt websites.