Festival Fashion Style Tips For 2022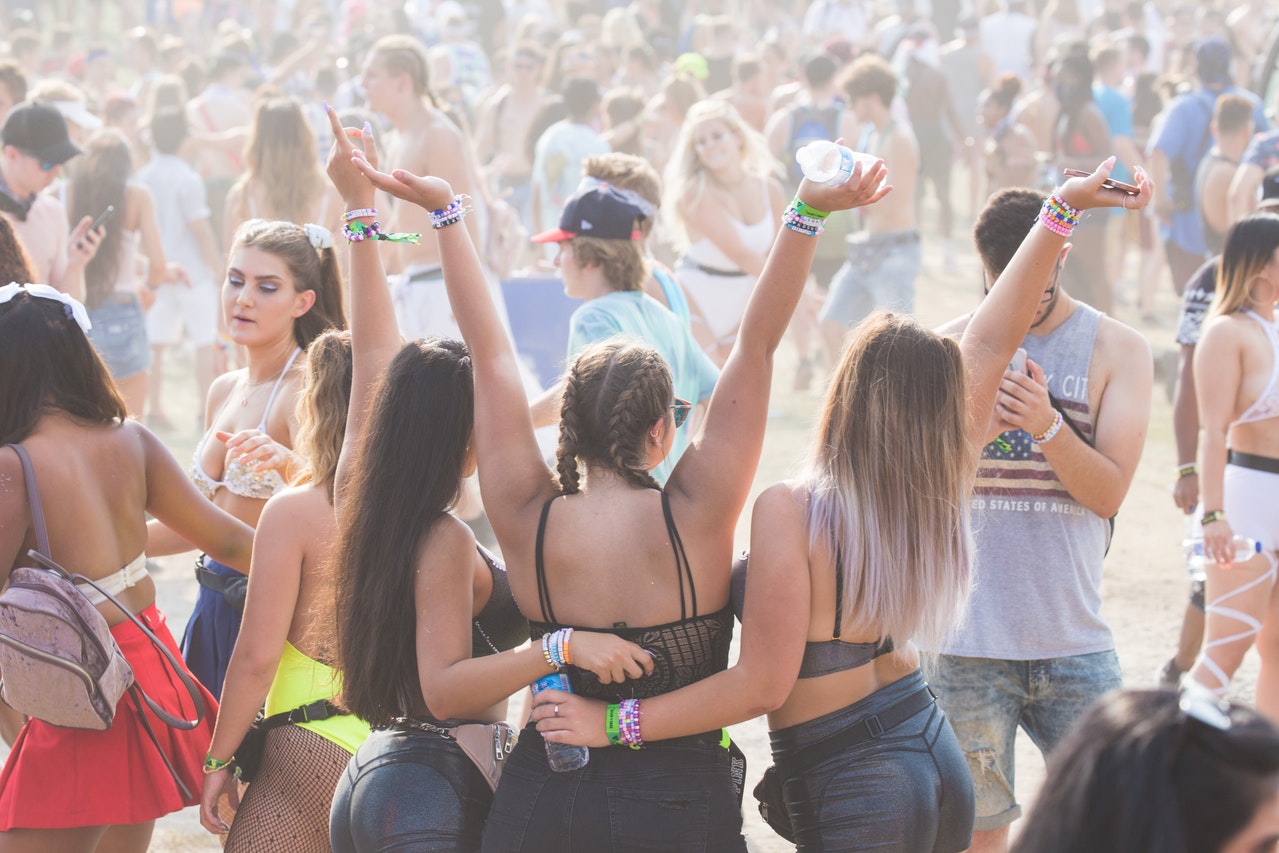 Summer is well and truly here and with that comes the festival season! From the biggest stars performing on stage at Glastonbury to small festivals showcasing the latest in local talent, every corner of the UK is home to a festival during the summer months and even more so this year, after 2 years of the pandemic putting a stop to the festivals we know and love. 
But, even though these festivals are taking part in the summer, in true British style, the weather can be hugely unpredictable and festival-goers need to prepare for everything from glorious heatwaves to rain and wind. As a result, it can be hard to know what to pack, all whilst still looking stylish. Let's take a look at some of this year's hottest festival fashion styles. 
The Noughties Are Back
All the much-loved style trends from the early 00s are back with a bang and even more so at festivals! This year's Coachella saw festival-goers doning minidresses, pleather pants and corsets, miniskirts and crop tops. Perfect for adapting to every weather that you could possibly face, whether that's with the addition of a cute raincoat or shaped sunnies, you really can't go wrong with noughties style this festival season!
Boho Babe
A classic festival style, bohemian looks are unlikely to ever go out of fashion when it comes to festivals. Lightweight, stylish and easy to make your own, it's no surprise that it's been a much loved look for many years. With muted neutral tones, long skirts, flared jeans and cute accessories, you can mix and match looks to create a style that's right for you! Accessories are key to getting bohemian style just right, so look for things such as large straw hats (perfect if you're expecting warm weather!), stacking earrings and long pendant necklaces. 
Crochet For Coachella
One of the biggest fashion trends seen at this year's Coachella was crochet. Whether it's in the form of the classic festival must-have – a bucket hat – or a playful coord set, crochet has taken everything to the next level this festival season. No matter what you need for your festival wardrobe, you'll likely be able to find it in crochet for the ultimate summer festival style. 
Even if you think crochet is far too optimistic for the Great British weather you can layer a cute crochet crop top with a linen or cotton tshirt dress and a pair of chunky boots or wellies. Then, finish the look off with a bucket hat – a fashion accessory that's useful whether there is rain or shine. Compared to last year, purchases for bucket hats are up by 62%, so grab yours quick! 
Consider Your Current Wardrobe
Festival fashion is notorious for being disposable. Many festival goers buy new, often cheaper, pieces of clothing every year and just dispose of them if they get muddy or wet. But, over 70% of clothing bought each year ends up in landfill and just because you're planning on seeing your favourite band perform on the main stage doesn't mean you need a whole new festival wardrobe! 
You probably have all the festival staples, such as waterproof jackets and wellies and other essentials such as light knits for layering, sunglasses and a small cross body bag, so you need to take a look at what pieces you really do need and start there. Instead of buying new, why not look in second-hand stores and online marketplaces for pre-loved pieces at a bargain price?