Family Friendly Cars to Consider in 2013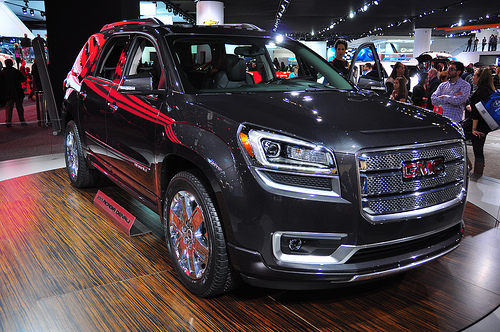 We spend a significant amount of time in our cars. From road trips to carting children to practice, from shopping excursions to quick trips to the grocery store. The fact is that vehicles are necessary to get everything done that we want to do, usually within a 10-mile radius from our homes. When it comes to vehicle safety, there are a number of family friendly cars that are up for consideration. Here are 5 of the best ones.
5. GMC Acadia Denali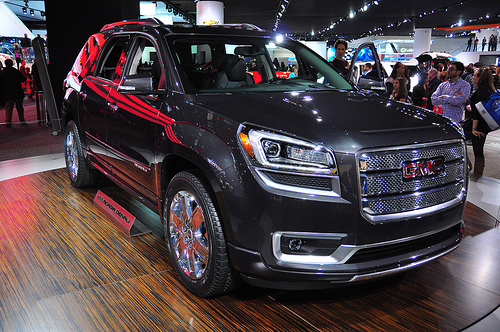 Not only does the Acadia Denali have plenty of room for a family, or to drive the neighborhood kids to a game, but there are great safety features as well. This GMC SUV has all-row head-curtain airbags, comes equipped with OnStar (a vehicle crash response system), and features a rearview camera for extra safety when backing up.
4. Ford Fusion
The Ford Fusion was named the 2013 Best Midsize Car for Families and for good reason. Not only does the Fusion have a fair amount of space for car seats and everything that goes along with having a family, but it's equipped with MyKey. MyKey is a new system that puts parents' minds at ease when allowing their teenagers to drive the family car. With MyKey, parents program a specific car key that then controls vehicle speed, prompts the low-fuel warning light to flash earlier, continues a chiming seat belt reminder for a longer period, and only allows audio to increase to a certain level.
3. Lexus RX 350
The Lexus RX 350, the number one vehicle in the luxury midsize SUV and luxury crossover SUV categories, is another fantastic option for a family searching for their next vehicle. Dealerships such as HoffmanLexus.com can point buyers to key safety features such as Vehicle Dynamics Integrated Management, water-repellent front-door glass, locking retractors for seatbelts, 10-airbag system, and a solid vehicle structure. Optional safety features include a pre-collision detection system, blind spot monitor, intuitive parking assist, and headlamp washers.
2. Honda CR-V
It's no surprise that Honda vehicles have always made the top reports for quality vehicles via U.S. News and World Report. Not only does the Honda CR-V use less fuel than its SUV competition, but it's named one of the most nimble among other compact SUVs. The CR-V is also equipped with features such as a backup camera and bluetooth phone and audio streaming to make sure your eyes stay on the road and everything is as hands free as possible.
1. Subaru Outback
The 2013 Subaru Outback is a top choice in the Wagons group due to positive reviews and the vehicle's reliability and safety. According to U.S. News and World Report, the 2012 Subaru Outback (very similar to the 2013 model) is an Insurance Institute for Highway Safety Top Safety Pick for its superb crash test performance. A new feature for 2013 models is an EyeSight crash mitigation system which works to detect, prevent or mitigate collisions.
With family in mind, it's best to consider a vehicle that has the ratings and positive reviews you are comfortable with. And you won't go wrong selecting a vehicle with premium safety features, positive crash test ratings, and great fuel economy.