Fabric Shower Curtain: Pros and Cons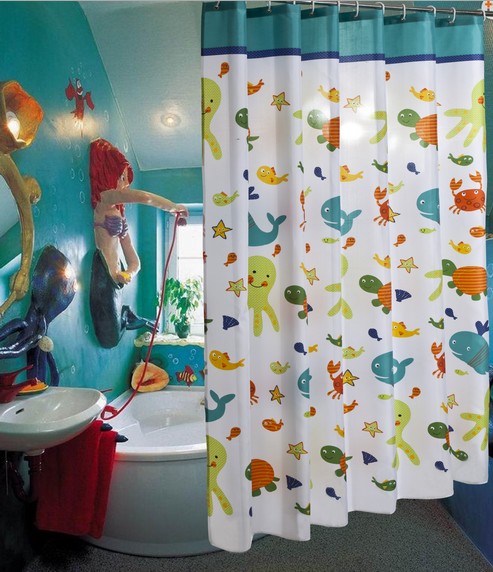 Hidden behind the wonderful long silhouettes of Shower curtains is the place where you cleanse not just your body but also your soul. A warm bath after a long day is a necessity to wash off the tiredness of the whole day. Opening a curtain to go inside the shower should feel like a doorway to Narnia and nothing less.
These curtains are available in a wide range of materials from plastic to nylon to silk; almost every material available on the face of the earth has its version of the curtains. Many often, ignore the importance of it just because it's located in a place where your guests would rarely go and have a look at.
Look closely, and one will realize that shower curtains come with its own set of important tasks. Having a curtain will help multiple people to take a bath and do other morning business at the same time without interfering with each other's privacy plus stylize it according to your own needs, and you will find it no less attractive than other parts of your house.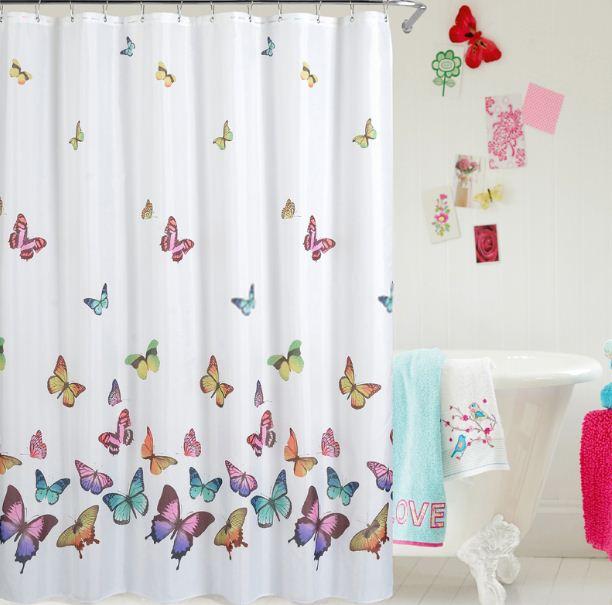 Choose a theme of your choice to be it aqua, floral, cartoons or plain and simple drapes. Match it with the colour of your walls or give in to a bit of colour pop it's entirely your choice. From high-end curtains to basic cheap one, Shower curtains come in all shapes and sizes and can be modified according to your needs.
Pros and Cons of Fabric Shower Curtain
Pros:
Fabricshower curtains are available in a vast range of varieties like colour, weight, and designs but plastic, vinyl and Ecoprene Vinyl have very limited options to choose from.
The fabric looks more elegant, up-market and lavish as compared to their plastic counterparts.
Most of the fabrics used in shower curtainsare washable with a few exceptional ones who need dry cleaning at regular intervals.
Fabric curtains can be tied back unlike their plastic and vinyl counter parts which make them look well-kempt, and they hang better.
It's easier to manipulate according to your home décor. Be it paint, wallpaper or shower décor, you can always find a version of fabric shower curtains available at your disposal to play the match game to create that perfect dream look for your bathroom.
Cons:
Class comes at a certain price, and therefore fabric shower curtainscome at a heftier price when compared to plastic, vinyl or Ecoprene Vinyl.
Fabric shower curtains are definitely on the heavier side and require a durable and well-built curtain rods which are permanently installed and not spring loaded. They may even require additional hardware to stand the test of time.
Due to moisture, there is a rapid buildup of mold and Mildew on the fabric of theshower curtains.
Choosing fabric as shower curtainsis a high maintenance job.
Fabric can't just be wiped clean unlike plastic, vinyl, Ecoprene vinyl, etc.