Exercise Program Dropout? 5 Fitness Failures and How to Prevent Them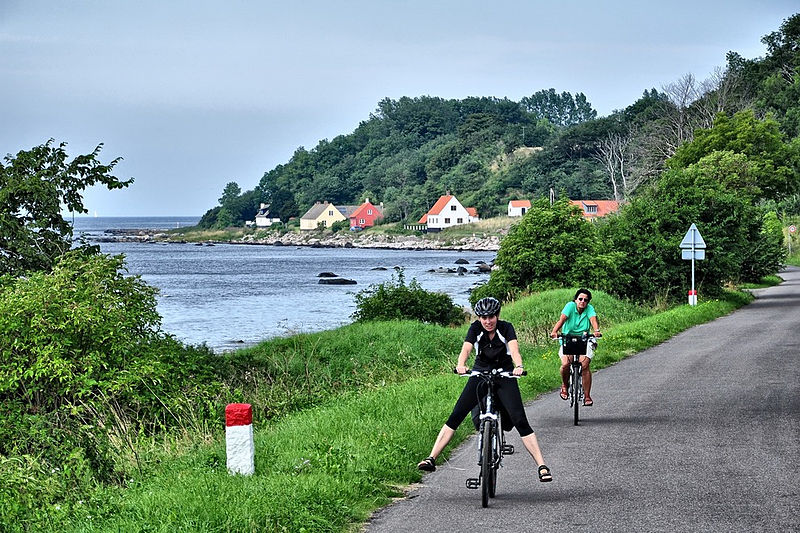 We've all been there: the dreaded lack of physical progress, despite exercise effort, also known as the plateau. It can be extremely demotivating to devote time and energy into building a better body, only to see no real results, muscle growth, or weight loss.
Whatever the goals of a fitness program may be, we'd like to achieve them in the most efficient manner possible, so when they seem unattainable, many give up on them completely. Because really, what's the point to all that effort without any satisfaction?
But this doesn't have to happen. Sometimes there's an exercise program problem preventing the results we seek, and causing fitness failure. And sometimes we're sabotaging ourselves without even realizing it.
Read below about 5 of the most common workout mistakes, and how to avoid them:

1. Too Focused—
The classic school of fitness used to encourage exercisers to exert only one muscle group per session, such as working out the upper body one day, then focusing solely on the lower body the next.
The logic behind this approach is solid, as muscles do need to rest between intense workouts, but in this busy world, often too much time passes between specific muscle group workouts to see any progress.
If you're currently trying to take your fitness to a new level, try all-over strength training for the entire body every time, with some form of cardio exercise on your "rest" days to keep muscles moving. This will ensure no area is accidentally being neglected, and the extra cardio might jump start your metabolism.

2. Bad Timing—
Are you making a valued place in your life for your fitness regimen, or is it something you try to fit in around the rest of your commitments?
In order to see progress, regular exercise must be made a priority; so if you aren't scheduling your workouts with the same importance you'd place on a work meeting or doctor's appointment, increased exercise consistency can help boost your results.
Also consider the time of day you tend to schedule your fitness, and try to make it happen during your most energetic time of day, if possible. For example, if you're not a morning person and tend to skip workouts for the snooze button, try hitting the gym in the evenings instead.

3. Being Unrealistic—
Often people think they're working out more than they actually are, and this can lead to unrealistic expectations for progress.
Those little cheats add up – quitting 10 minutes early on the treadmill out of boredom, not doing all 15 reps, skipping machines – these are the kinds of seemingly small breaks we give ourselves that can eventually add up to big fitness losses.
If you catch yourself being lazy or trying to hurry your way through a workout, remember that every exercise matters. So rack your weights when you're done with the machine, do all of the cardio minutes, and keep those promises you made to yourself. You'll feel proud when you're done, and be more likely to see results.

4. Total Boredom—
If you find yourself robotically going through the moves of your workout at the gym, moving like a zombie from machine to machine, or always doing the same cardio; it may be time for a change.
Some people stop working out because they become bored with what they're doing, and the body can become bored as well, leading to a lack of muscle confusion that halts progress.
If this sounds familiar, it's time to leap outside of the box and try something different. This could mean a class at the gym, a new workout DVD at home, dancing, martial arts, finding a running group, or cycling around your neighborhood a few times a week to freshen things up.
Whatever you do, keep moving and make it fun so you'll stay mentally engaged and stick with your physical fitness commitment.

5. Poor Eating—
If you're eating an unhealthy diet, not only will this provide inadequate fuel for your workouts, slowing you down and potentially leading to injury – you'll be less likely to see results.
Eating the wrong foods (or not taking in enough calories in the name of weight loss) can wreck even the best exercise plan, setting up the participant for failure.
To avoid this scenario, eat plenty of vegetables, complex carbohydrates, and protein for muscle building, taking it easy on the sugary and fried foods. And always remember the importance of hydration before, during and after exercise to keep all systems running strong.

Sometimes stepping back and examining our habits can help us figure out where we might be lacking, and what we need to do to fix a problem. If your fitness progression seems to have come to a standstill, apply the tips above to your program and see if there may be changes you can make to get things moving forward once again.

Rhonda Massey is a professional blogger that shares nutritional and fitness advice for those wanting to live a healthy lifestyle. She writes for Fitness 19, a leading fitness facility with affordable month to month memberships.