Which Etiquette To Consider Before Sending Funeral Flowers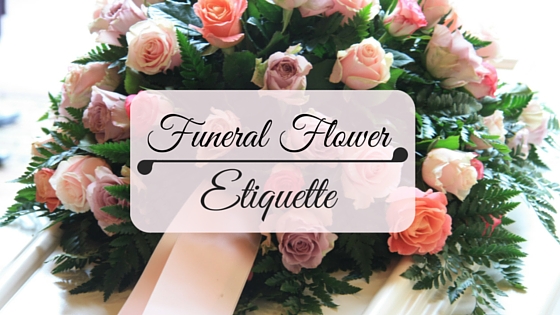 The power of a blossom is not concealed from you. It can help you to express emotions which you fail to speak out. Especially, at the time of mourn, it becomes arduous to show sympathy and condolence to the family of deceased. During that phase, it is flowers which help you to express your feelings for the loved one you lost.
The grievance is such a critical stage, where you need to take precautionary care ensuring that your actions don't offend bereaved in any condition. There is few etiquette which you are supposed to follow before sending tribute to memorial service. You just need to keep in mind few conditions when you buy cheap sympathy flowers.
When it comes buying, online shopping just eased our task like never before. You just need to select appropriate ones from options, place an order and just relax to get it delivered at your doorsteps. You can take references from flowersandsympathy.com, which is an online florist. It provides a broad spectrum of a collection of all arrangements. But, what to order and what to consider while doing so is the main question that matters.
Right from selecting appropriate flowers to checking its arrangements; every aspect connected to showing condolence is etiquette. There are certain common blooms and its design that most of the people prefer to send as a tribute.
How to select appropriate funeral floral? 
Flowers has its meaning and symbolizes varied emotions through it. Therefore, it becomes imperative to look for the correct ones.
Chrysanthemums
Carnations
Lilies
Hydrangea plant
Roses
Tulips
Daffodils
Orchid plant
Traditionally, these blossoms are used by most of the people for expressing sympathy to the bereaved.
What type of flower arrangement is appropriate? 
When you take a bunch of blooms to all the funeral service, then it is not the right way to pay tribute. There are certain floral arrangements which are designed for using it with a specific purpose.
Wreaths-  Burial Place
Casket Spray- On the casket
Inside Pieces- In the coffin
Funeral Basket- Sent to funeral home
Standing Spray- Upright beside casket
Apart from these funeral flower arrangements, there are few religious considerations that you need to keep in mind while sending it.
Here are few customs based on various religions that you need to consider while sending a floral tribute.
Catholic
Send them any floral arrangement; they won't be offended by it. So, you are free to make your decisions with the same.
Protestant
It is the minister who conducts the funeral service under the guidance of the bereaved, and they all would decide whether to accept flowers or donation to charity.
Hindu
While visiting them, you have to wear white clothes which is mandatory as per the traditions. Usually, Hindu funeral takes place within 24 hours of the death, and you're expected to attend it while going empty handed. After ten days, they held the ceremony, in which taking a fruit basket would be more appropriate.
Buddhist
Either you send flowers to the service or after it; they accept it. However, carrying red blossom or any food is inappropriate.
Muslim
Before you send flowers or any other thing as a tribute, it is advisable to ask the appropriateness to the family of the departed person. They would decide whether to accept blossoms or donation to charity.
Mormon
Although they accept all the types of flowers, it would be inappropriate to send crucifix or cross.
In the context of sending flowers for funeral services, religious considerations are what matters extensively. And only after it, you need to understand the significance of sending correct flowers with appropriate and traditional arrangements. Therefore, make sure you don't skimp on contemplating these points before you head towards sending tribute to memorial or funeral service.