Essential Factors To Keep In Mind For A Successful Landscaping Project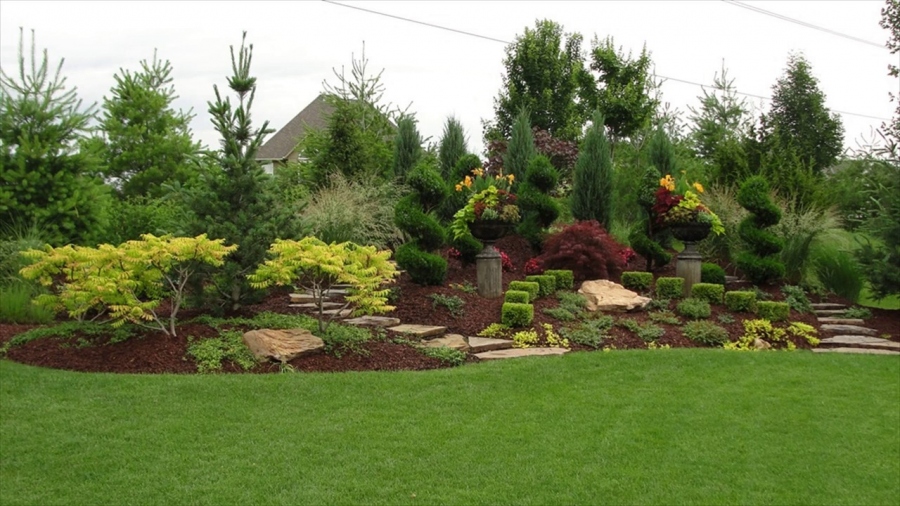 Whether you're planning to make a few changes or completely redesign your landscape, there are several important factors that you may want to bear in mind before you embark on the project.
While most individuals head straight to the local gardening store to browse the options, having a plan prior will help you pick materials and plants that will best match your needs and transform your landscape into an appealing space. It is easy to head out and be tempted into buying items and plants that look appealing at the store, only to get home and realize they are not ideal for your landscape. The tips mentioned in this post will help you come up with a plan and steer you in the right direction towards creating a cohesive, appealing and beautiful landscape.
Know Your Yard
Before you think of anything else, it's important to consider the topography of your location, the soil types as well as the regional climate when planning your landscape. Bear in mind that the specific conditions of your lawn are likely to create a microclimate depending on the length and amount of sun and shade exposure it receives.
Microclimates are often categorized into four: Full sun, shade, partial shade and deep shade. It is important to take note of the landscape's microclimate, particularly when choosing the plants.
Considering the topography of the site is ideally important. Take note of how water drains in your yard. The best design should promote water drainage away from your house towards other regions of the yard.
What is the Purpose or Intended Use?
One of the first things that you should determine is why you need to have that lawn or that particular design. It should not only make sense to you, but to your consultant as well. Is it for relaxing, entertaining, swimming, dining, playing, cooking or gardening? Once you have established a purpose, you will then be able to make the other decisions such as the preferable materials, plants, and costs in a sound manner.
The Budget
How much have you set aside for the landscaping project from start to completion? Is the money enough to give you the lawn or garden of your dreams? Perhaps the best way to do this is to consult a professional landscaper and get an estimate. If you currently don't enough, do not stress yourself out. The best option is to save up and conduct the project later.
Alternatively, you can go for the easy options like growing a few plants and having the complete landscaping work done at a later date.
Will the Design Process Call for a Lot of Effort?
If a tree has to be removed from your yard, it means more time and money. Also, you may have to find a specialist for the job. In this case, get an arborist to get the work done.
Think About Themes
It's important to think about this because a theme can help lend a cohesive look and help guide your materials and plants selection. A theme can be as simple as utilizing consistent forms or shapes throughout or as complex as creating an oriental garden or a relaxation yard.
When choosing a theme, an excellent place to start is by looking at your home's architecture. Try and complement the styles and lines of the architecture of your house in your garden. After all, your lawn is an extension of your home.
A theme can ideally guide you on selecting and placing plants, decorations, structures, and hardscapes. Do you want numerous geometric and neat shapes and structures in your landscape? Are you someone who wants soft lines and a more natural feel to the space? Do you want the landscape to include certain specific colors? These types of questions will help you settle on a unified theme for your lawn.
Maintenance
It's also important to consider whether you'll be able to afford weekly or monthly maintenance costs with lawn services Beavercreek or if you can do it on your own. This is a cost that you should not overlook as it often sets the budget. With the help of an expert, you can be able to come with a budget that includes maintenance. Mowing, pruning and trimming trees, watering and weeding should all be considered. You should ideally keep track of the cost of water as well as a sprinkler system that will work best.
Pay Attention to Details
Hardscapes, decorations, ornaments, and plants all have their own distinct visual details from different shapes and forms to an array of textures and colors. By thinking how these visual aspects can be utilized to complement as well as contrast each other, you can be able to create a captivating and cohesive landscape.
However, do not limit your view to just the visuals. Considering the scent of the plants you pick for your garden can really enhance the experience you present for those in your home. Think about when flowers will be fragrant and the scents that will complement each other.
Pets and People
The general movement and safety of people in the lawn is also something to bear in mind. Presence or absence of pets and animals should be considered as it will determine the design as well as the type of plants to have in the garden.
Laws and Restrictions
Also keep in mind that there could be laws regarding tree removal, planting trees and even comprehensive landscaping projects. You should research these regulations as well as information regarding boundaries.
Consider the Future
You should also take into account how the passage of time will affect your landscape, more specifically the plants. When choosing plants, ensure you consider the maintenance needs, growth size, and the eventual mature size. Ensure that you give your plants adequate space for growth. The mature size, however, depends on the optimal growing conditions and depending on the specific conditions of your landscape, the plants may grow larger or smaller.
In conclusion, successful landscaping projects call for work and expertise. You should employ the two to ascertain that you have the proper information to work with.