Enjoy The Benefits Of Custom Conservatories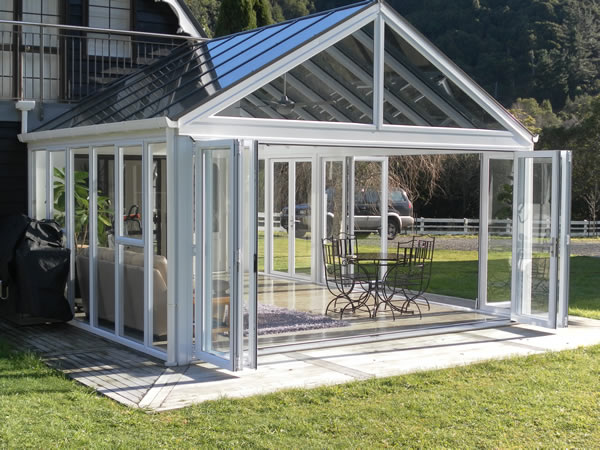 Conservatories are a highly popular way of adding more space to your home and enhancing its value and aesthetic appeal. Moreover, all this can be done without disturbing the existing structure, which makes it a highly preferable option for all and this is the reason why more and more homeowners prefer to build custom conservatories these days. Along with delivering the usual benefits that conservatories have to offer, getting these custom made comes with several additional advantages, like the ones mentioned below.
The prime factor which is given the most importance while designing a custom conservatory is the preference of the customer. Every home is different and thus requires a different approach to design a conservatory. One single plan might not be suitable for everyone, due to difference in lifestyle and needs. Thus the need arises to select a layout which will be the most suitable according to the needs of the dwellers. The purpose of building a conservatory is also kept in mind to ensure its functionality. Whether you wish to use it as a living space, hobby area or entertain your guests there, the conservatory can be designed accordingly. Along with this, the material, colour and size of the conservatory can also be selected as per customer preference.
The available space should also be considered carefully as it is essential to design a conservatory of adequate size. The variety of conservatory designs is immense. From the simple ones to complex and stylish, you can pick any design as per your choice. However, it is important to find out a design which will be appropriate according to the total area and can help to use the space properly. Professionals designing custom conservatories make sure to evaluate the space where you wish to build the structure and then select a layout which will help to make efficient use of space which is accessible.
As mentioned earlier, the designs of conservatories can be simple or complex and depending on this their cost varies as well. Other factors affecting the total cost can include the size of the structure, number of fixtures and also the type of material used. A small and simple conservatory with fewer features can be completed in lesser time and cost, while a bigger one with more elaborate design and fixtures is likely to involve more money and time. Besides this, the cost of construction can also differ from one builder to another. Building a custom conservatory can offer you control over the cost, as you can finalise a budget and select the size, material and layout accordingly.
Getting a conservatory constructed can take some time, ranging from a few days to weeks. If you are unable to take out so much time to spend on overlooking the construction, then it is suggested to hire professionals who are renowned for building custom conservatories. Such companies consider client satisfaction their ultimate goal and strive to offer top quality service and products to ensure the same. It means you can get a custom conservatory constructed on your property and enjoy the benefit of a luxurious lifestyle by extending your living space and enhancing the property value.