Easy And Convenient Automobile Financing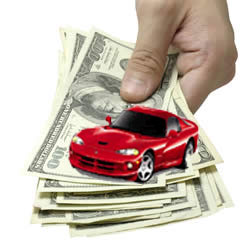 Easy And Convenient Automobile Financing
Car loans or car financing is the easiest way to buy a car today, in fact ever since the concept of buying cars on loans was introduced a majority of the buyers refuse to part with a lump sum amount and prefer to sign-up for an installment plan.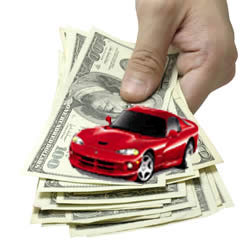 Personal Vehicle a Necessity
Automobiles are a necessity of life and people need cars for lots of reasons, in fact for some it becomes impossible to survive without a personal vehicle.
We understand the need for people to own their own cars; we also understand that during these tough financial times it's becoming impossible to part with a huge sum of money to pay for the entire vehicle or even as down payment.
Easy Car Loan
The current scenario has encouraged us to design a plan that would suit your needs the best; anyone can now own a vehicle just by fulfilling few formalities.
Our car financing scheme allows you to own the vehicle that suits you the best, as soon as you want, the payback options are kept simple, and there is little paperwork involved.
You can opt for a car for either a brand new car or a used automobile, either way we're here to support your decision and provide you with the necessary funding so that you can drive away your new car as soon as you want to.
Car Loan Features
• Quick loan procedures
• Easy installments
• Low interest rate
• Comprehensive insurance
• No hidden fees or charges
Loan Procedures
Short and easy paper work, no security deposit or collateral necessary if you submit any proof of regular income which dates up to six months prior to the date of application.The forms along with requirements are available online.
You may choose to call our helpline anytime during business hours, a tele-support agent will be happy to walk you through the procedure or provide you with all necessary details.
Payback Amount
The relatively small monthly installment amount includes, a part of the principal amount, the interest charged, insurance coverage, and operational fees.  Besides the fees levied by the State there are no hidden charges involved.
Installment Plan Options
You can choose to pay off your loan faster by signing up for a payback option for two years; if you operate on a stringent budget then we recommend you continue with the regular five-year-car-financing plan.
Rest Assured
• You need not worry about the cost of financing your vehicle, we offer competitive rates
• Even if your credit history is not all that promising we encourage you to apply and we are sure to consider your application.
• You owe us nothing for filing an online application or submitting one in person, our application is free of cost.
Featured images:
License: Image author owned
My dad was an happy customer of get approved, they were very professional and experienced in providing car loans.