Dining Room Design Trends 2013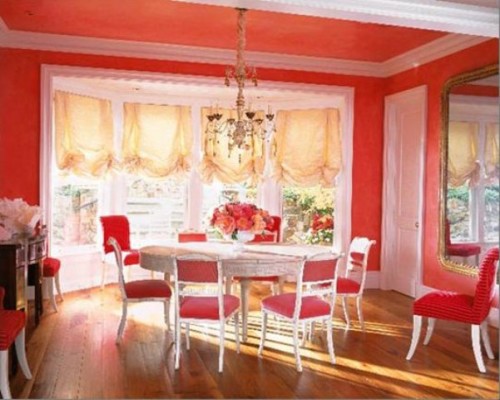 The dining room trends this year focus more on simple but effective looks, keeping the design minimal, whilst simultaneously creating a unique touch that will surely have your dining room stand out from the crowd.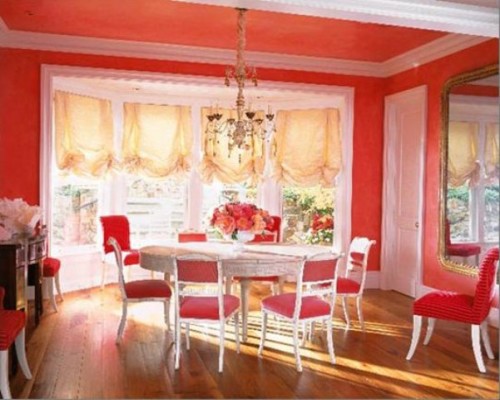 From Milan to New York, the design weeks in 2013 have had their fair share of eclectic, eccentric and electrifying interior design ideas.  I've found the top five interior designs to help you create your perfect dining room experience, combining the latest trends with your own personality, colours, themes and accessories. It won't be long before that piece of plastic in your wallet is red hot!
Whether you're looking for a contemporary, funky or rustic look, or you're still confused in which direction to turn, these five trends can help you either narrow down your search, or begin a whole new one.
1) Printed fabric
Printed wallpaper with elegant and graceful designs will be in  demand for 2013. Computer generated fabric with customised designs will look fabulous on your wall, either around the entire room or just on the one feature wall of your choice.
2) Stripes and geometric designs
Triangles, trapezoids, diagonals and even zigzags – you can choose to have these geometric patterns on your drapes and/or curtains, combined with a striped wall, giving off a contemporary vibe. Painted horizontal wide stripes go well with a symmetrical selection of art placed on the walls. Add geometric style furniture, maybe some chairs, to add subtlety. This will enhance the personality of your room.
3) Artistic furniture designs
Choosing furniture that looks artistic means you don't have to buy separate art for your room. An emphasis on art means less work to make it look more eclectic – win win!
4) Colours
In a contemporary dining room, a mixture of black and white gives off that chic and sophisticated look. However, abstract patterns with striking and rich colours, such as orange, aqua blue, cerise pink and lime green can make your room look modern and funky.
You don't have to use these colours in bold statements either. Backsplashes of these colours in your accessories, chairs or the other furniture in your room, combined with plain (possibly striped wall), completes the funky look!
5) Antique brass/wood/metal
Antique brass, wood and metal accessories, chairs and dining tables will give Downtown Abbey a run for their money! A Soho Dining Tablewith its combined metal and wood texture contrasts both a warm, period-set vibe with a contemporary outlook for your dining room.
There are so many ideas to choose from, it is hard not to feel overwhelmed. I believe the best way to make your decision is to think about what you want from the room – will you be using it just for the dining experience or will you be using the room for dinner parties, entertaining guests, and other functions? Would you prefer comfort over the latest trend? Pale colours or bold? Whichever way your ideas and personality flows, inspiration is everywhere so don't bog yourself down with trying to achieve that 'show home' look.
Instead, expand your mind and take a look at examples in stores, the internet, your family/friends houses, UKTV shows and don't forget live shows that take place all around the UK! Happy Decorating.
If you have any tips on achieving the latest look in your dining room, please share them with us in the comments.
Featured images:
License: Creative Commons
image source
Having recently redecorated her own dining room, Kirndeep Sandhu has soaked up the information like a sponge and is now ready to share her designer knowledge with the world.She recommends Oak Furniture Superstore.