Difference Between Taper and Fade Haircuts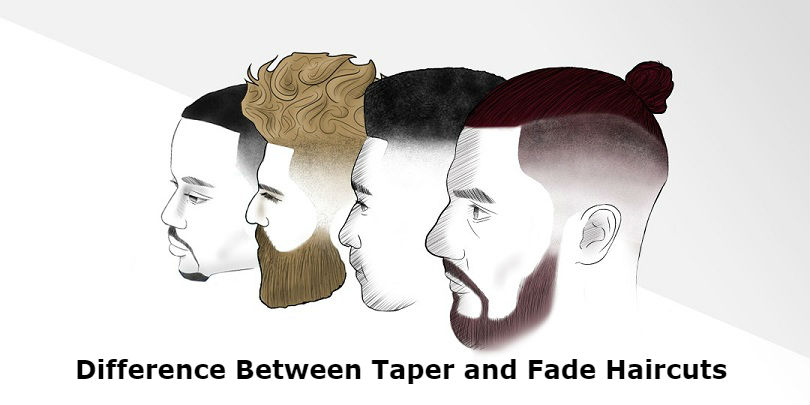 When the question comes to a haircut, people become a bit choosy regarding the hairstyles. From the word hairstyles, we came to know about term taper and fade which indicates the haircut of boys with short hair. Although these two haircuts do possess certain similarities but they can be therefore differentiated by the aesthetics as well as by the remaining length of the hair. It's confusing to choose your best pick for hairstyle so, it's necessary to be more cautious regarding the styles that suit you.
Both taper and fade are the recent trends which maximum men are longing for. Before sitting in front of a barber, a customer must clearly know the difference between taper and fade because their cut is almost similar and has a tendency for creating confusion.
Taper Haircut
If you are opting for a stylish haircut, tapers are the best where the hair is lengthy at the top part and gradually gets shorter at its back and the sides. Not only men, women nowadays are also in need of tapered haircuts since you need not have to shorten your hair so much as the fades.
Types of Taper Haircuts:
Classic Tapers
Side Part Tapers
Short Tapers
Long Tapers
Fade Haircuts
A fade haircut is actually tapering but much lower than a taper. After a fade haircut, you can see the result that there is no hair as you go to the top layer of your head. Maximum barbers bald the hair beforehand and taper the cut which will result in a thicker hair at the top giving you a faded look. Take a look at few fade haircuts: http://www.betrendsetter.com/mens-fade-haircuts/
Types of Fade Haircuts:
Low Fade
High Fade
Bald Fade
Temp Fade
Now coming to the difference of taper and fade.
According to Appearance
In a taper type of haircut, you have more hair because taper is not close to the bald.
Fade haircut resulting in less hair to stay in the hat and it is close to the bald.
Suitable for Whom
Taper cut is suited for the men who want a decent style with short hair.
Fade haircuts for people who crave for a modern look with low maintenance.
Difference in Definition
Both are indeed short hair, but in taper haircut, it is long on the top and gradually decreases its length as you move to the sides and back o the head.
In the fade haircut, hair is shortened from all the sides but the top part is also shortened at a side.
Hairline
Taper haircuts allow you to see the hairline from each and every side.
Fade haircut results in the invisibility of hairlines at the back or at the sides of your hair.
Mostly Used By
Taper haircut is the most common haircut nowadays. The men look Ho of all ages possessing a tapered haircut.
The fade haircut is trendy stylish haircut specially adopted by military men and armed forces for a high tight haircut.
It now comes to your personal choice which type of haircut you will choose. If you want a taper haircut to check it first whether it suits you or not and if you are opting for a fade be ready to beat up the heat with stout tight hair.