Design Responsive Search Forms: Efficient Tips and Techniques For Your Web Design Requirements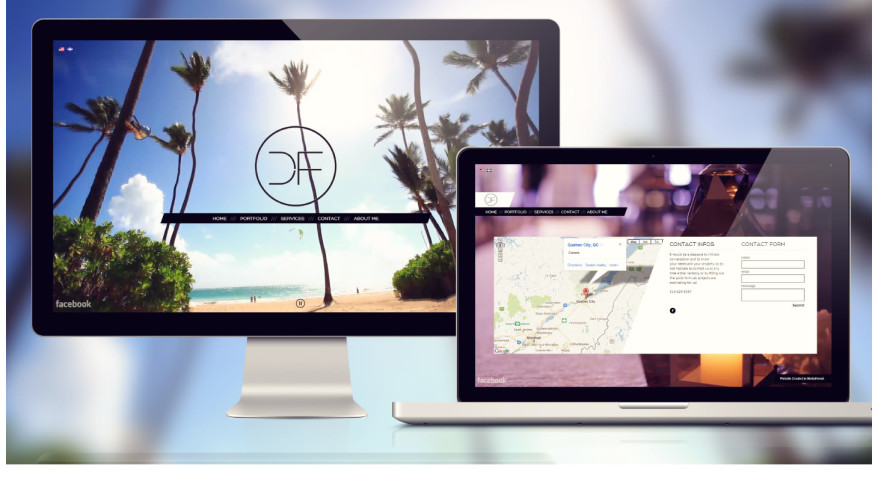 Every contemporary website should have a responsive layout. This would make it easy to browse over any device however it makes your page trickier to get designed. The much-loved search field can be a good example of having a tricky element on your page. Today responsive layouts are increasing, and web designers use new designs for search forms which will make them not only stylish but also accessible. In this article, you shall learn some techniques which you can use to design to your search interfaces for your website.
Dropdown Nav Search
The drop-down nav search form is a common feature. It can be easily fixed by inserting a link within the nav bar which will toggle the search between on and off.  Many websites make use of the fixed navigation, so it is easy to make the search field always visible. You can also implement the drop-down search feature on a static nav bar.  There doesn't remain too much space anywhere else on a responsive webpage to put in a search form which does not hurt your main content.  You can put a simple drop-down search box on the top right corner, employ the icon of a magnifying glass and it should reflect that it is the search box for everybody easily.  It is a simple method which will clarify to your user that the search field is always accessible to them. You must ensure to blend the search design with the design of your layout on all pages.  You must also keep consistency between your desktop website and the mobile version, the search bar in both must be easily accessible and have all information handy.  
You can consider keeping your default search box a bit smaller than your other links. This will ensure that you do not use up too much space in your page layout, at the same time not compromising on the visibility factor. One can get in touch with the LasVegasWebDesignCo experts for web designing services.
The full screen modal
If you are not comfortable with the drop-down nav bar, then you can consider trying the modal window in your layout. It might feel like that both of them are apparently similar as both are linked to the search icon, however, here the form will not drop down from your nav bar. Instead, it will appeal over on your page inside a modal window. You have plenty of options at your disposal; you can design the size of the modal window to be such that will take over the entire screen. This will grab the user's attention and draw his focus specifically towards your form. You must ensure that it has been designed such that it is one hundred percent responsive and simple to use as the modal could be closed down with just a tap.
This can, however, seem a little too bland if you do not want to have a plain overlay screen with nothing but a search field. You can try to be creative then by accommodating and putting in more links that would direct users to other related products of your business or any other relevant business information. If you have good content, product categories, latest industry news or information, then you can showcase them via extra links on your page. The supplementary information can be quite interesting for many readers.
You must keep a constant vigilance on user experience. You must ensure that your modal is working nicely on every device: tabs, mobiles, desktops and that your users and visitors can close the modal easily without any difficulty.
Use responsive inputs which are inline
Inline responsive inputs and an inline form that is dynamic will offer a mixture of hidden search-fields alongside drop-down menus. You can use an inline search form to position the navigation toggle in your search box but have it displayed inline instead of putting it under the navigation. This is a favorite choice for various business websites. You can keep a magnifying glass icon but keep the form from appearing unless it is toggled.  You can save up a lot of space by using this technique as the search form will appear inline with your other nav links. However, you have to use the hamburger menu type as the default type for all the screens of your website if you want to use this inline form technique. Your users and page visitors will find this quite convenient too and will add to their browsing experience.
Conclusion
Web design is an essential aspect of your online business requirements. The right design can bring in more customers and more visitors to your page while a faulty design will put visitors off. You have to be creative in your designs as well as ensure user satisfaction. With the right balance and combination of various such techniques, you will have a functional and profitable web design ready.