Decorating; Entertaining Tips To Impress Guests Year-Round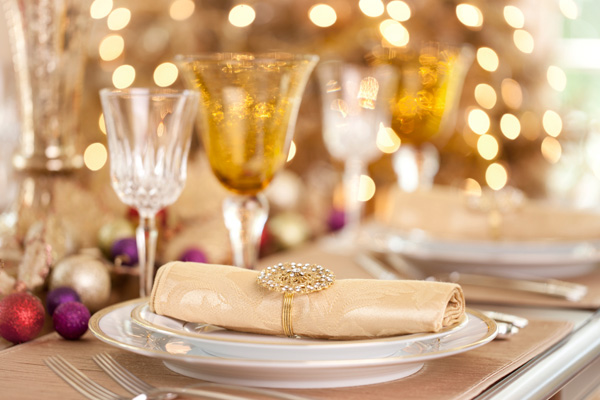 Whether it's a pool party, cocktail party or holiday meal, there's nothing better than hosting refined or hip social events successfully. Other than great food and music, it's vital to have an inviting space where guests feel amazing. If you're hosting a dinner party and you love entertaining just as we do, you're in for a treat! We've come up with expert decorating tips that won't break bank and are sure to impress dinner party guests. Check them out:
Set The Mood With Personalized Party Decoration
Personalized or themed cupcake wrappers, drink coasters, wine labels and the little known bottleneck hang tags -just to mention a few- are affordable items you can have custom printed for your event, to make your party pop with pizza. Elegant bottle neck hang tags with sweet thank you messages, quotes or mystery raffle numbers make a great conversation starter and are not so main stream that they feel trite. If you're interested, order bottleneck hang tags for your next glam event. Never heard of them? Even better, you'll be the first to use them in your circle.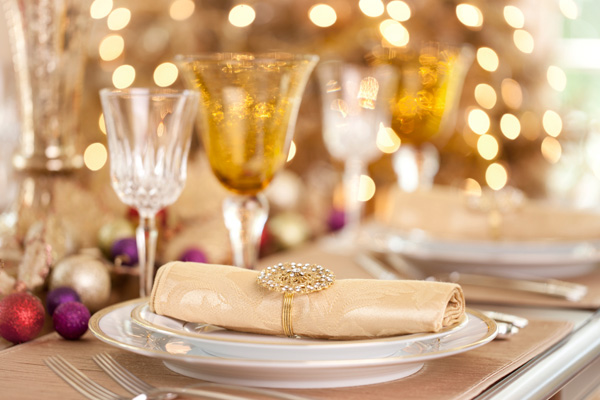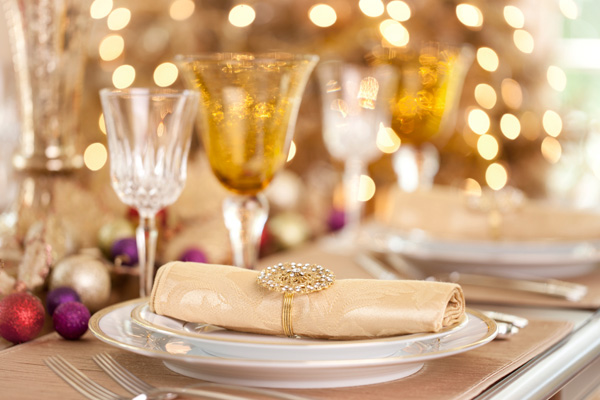 Get Rid of Clutter
Space is a very important factor to consider when your home is the venue, so move important or breakable furniture to a safe room and organize chairs conveniently, so that mingling can take place. This will give people enough space to move around to different social groups as well as sit whenever they feel like it without having to leave the room.
If you're renting out a space, make sure that the seat arrangement, tables and stage (if there's one) have been laid out in a way that leaves rooms for people to move around smoothly -you don't want chairs to back into each other, waiters or caterers to navigate odd paths with heavy trays or guests to feel like they can't mingle.
Have Snacks on Every Table
While it can be tempting to have one area for food, do your friends a favor and spread out the snacks. Have appetizers on every table that require little to know refrigeration (like fruit), giving guests an opportunity to mingle while they help themselves. By having treats all around the area, you facilitate communication. Little Hershey chocolate "kisses" are also an easy and affordable option, they never look out of place (with their elegant silver and gold versions) and help quiet even the hungriest of guests for a while.
Dim the Lights
Soft lighting creates an affable atmosphere suitable for entertainment. Dim the look of your lamps by covering them with scarves (making sure the light doesn't get too hot). If there is too much light in your place, you can always remove some lamps or even turn them off. Ambient lighting is essential for entertaining. It really kicks off the party and sets everyone at ease, while harsh lighting doesn't flatter anyone. You want to achieve a soft glow… that's the ideal ambiance for any event.
Don't Go Overboard on Décor
If you have a party theme, don't go overboard on décor. Elegant additions to your already lovely place are more than enough. It's always nice to have a few trendy decorations as well as some fresh flowers. Whether it's tulips or themed accessories, less is always more. According to Posh Productions, "From an event perspective, if you remove one item – one less decoration, one less item from the table or one less speaker on the program, the event will still be successful."
If you can't find themed items at the store that satisfy your discriminating taste, remember that you can use custom printing to "brand" anything you can think of -from mugs to guest books! And it's actually more affordable than you might think, with the added advantage that it's also the best way to get something truly unique.
We hope this information comes in handy. Keep in mind that setup, food and décor are all important but you must always start any event off on the right foot by greeting guests personally. Are you ready to wow guests with these tips? Do you have any other decorating ideas to make spaces more inviting? We would love to hear your thoughts. Please don't forget to leave a comment below.