Cool Christmas Presents For Your Pets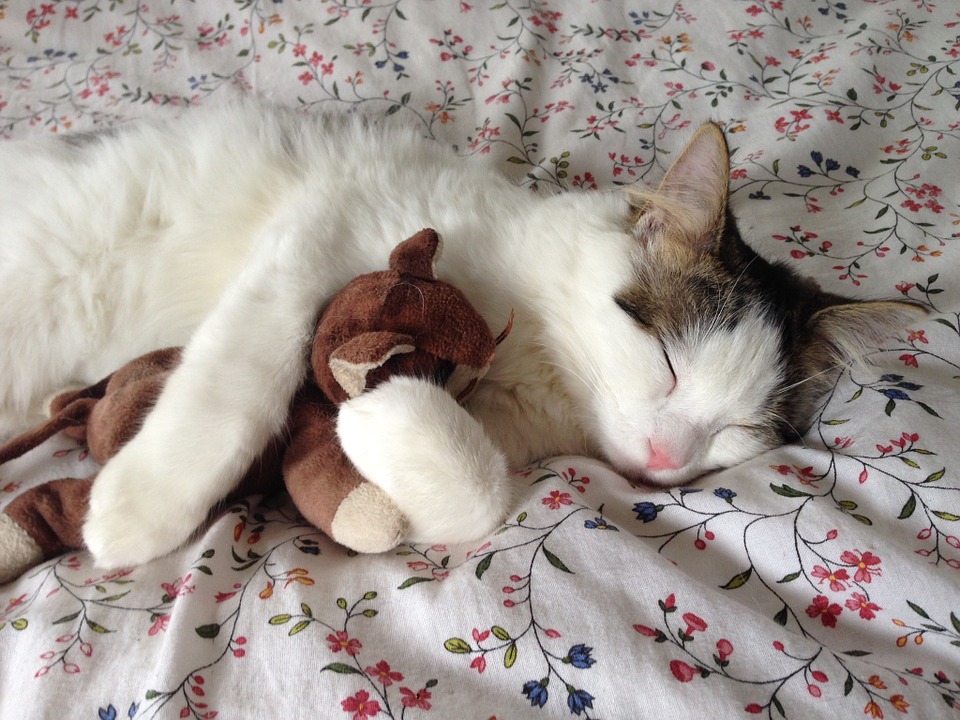 As Christmas once again approaches, consumers are busy at work finding just the right gifts to satisfy everyone on their list. While beloved friends and family members are obviously a priority, furry friends are not to be overlooked. Your pet has likely worked his or her way into your heart, and you can take some time to find a gift for them as well that will bring them enjoyment year-round.
Pet Umbrella
This is a terrific gift, especially if you live somewhere that rain is common. Pet umbrellas are like regular ones, only inverted. This allows the owner to hold the product over their pet and protect them from getting wet. A rainy day doesn't have to disrupt your walks any longer.
Doggie Water Fountain
It happens all too often. You water your pet and then take off for a busy day at work. However, water bowls are often knocked over. If you have an outdoor dog, this can be dangerous, especially when the temperatures soar. With a doggie water fountain, you no longer have to worry about your pet staying hydrated. They simply step on the pedal and are able to drink whenever the need arises. This can also save you money and messes on spills.
The Gift of Comfort
Fleas and ticks are parasites that feed on your pet, and this becomes highly uncomfortable for them. Even flea collars meant to protect them can become cumbersome. There are products on the market that succeed in offering protection and comfort at the same time. For example, Pet Protector, one of the greatest scientific discoveries in the pet industry, is small and attached to the collar like a name tag. It offers an impressive span of four years and even protects your pet against mosquitoes. They can be used for both dogs and cats.
Creative Dog House
Make your pet feel as though they have their own territory within your home or yard. Consider building them a house in the nooks and crannies of your home. For example, you could construct a dog house under the stairs or beneath your favorite lawn furniture in the backyard. This allows them to take refuge in their own territory while still feeling close to the family. Consider it providing them their own bedroom.
Luxury Bed
A good night's rest is beneficial for both humans and animals, and what pet wouldn't love to have their very own luxury bed. These can be purchased at a fraction of the price you'd pay for luxury sleep for yourself as they are so small. Whether you choose to buy one or get creative in making your own, it's a gift that they'll be sure to enjoy for many years to come.
Doggie Pool
During the dog days of summer, your pet can become highly uncomfortable. You likely feel sorry for them as you watch them lie sedentary just to stay cool. Now's a great time to purchase a dog pool to have installed in the backyard. Many products are often on sale during this time of year, and you can have construction done by the time next summer rolls around.
Video Chat
Let's face it. Life is demanding, and you likely have a busy schedule outside the home. Unfortunately, it's often necessary to leave your pet behind for the day. Ever wonder what they do while you're gone or if they get lonely? When you purchase video chat equipment to be installed in your home, you can be there with them anywhere you have Internet access. This allows you to keep an eye on them while you're away as well as keep them company so they don't have to feel alone all day.
Taking the Time to Make Their Day

Your pet is part of the family. On Christmas day, they will be aware of the activities going on. From the smells of the traditional foods being cooked to the excitement of opening gifts, they do enjoy inclusion. When you take the time to pick a gift they'll love, you can include them in the festivities and provide them with the perfect gift that will make their day.