Contentmart – Where Blog Writing Could Be A Source Of Income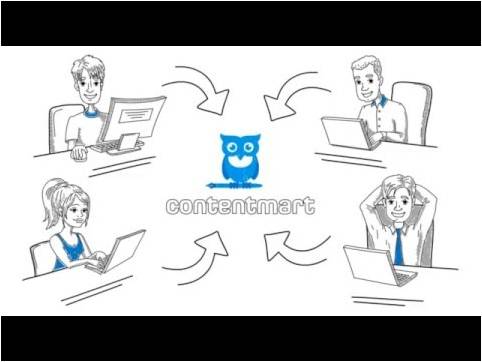 Most people start blogging for the sheer pleasure of writing. A blog is both a platform to communicate the feelings as well as a tool to showcase one's creativity. However, blogs were not considered as a means to earn income. But, with the advent of the internet as a global tool enabling communication and data transfer, blogging has also become a means to earn money and make a living. It is in such scenario that several online blogging portals and content marketplace emerged. Online writers all over the world have utilized these opportunities to the fullest.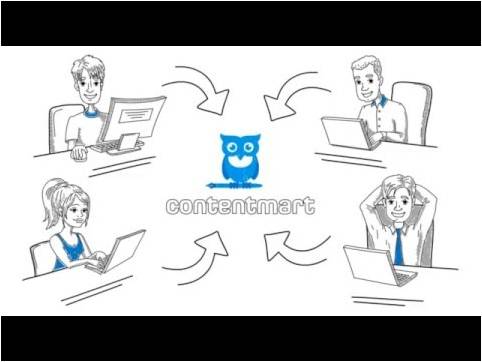 In India too, blogging and online writing is a reliable source of income. Thousands of writers earn their living or support their main income through blogging activities. There are many online portals available for them. One of the latest entrants into the online content marketplace is Contentmart. It is an exclusive marketplace for content. Both content providers and content seekers find this platform highly useful for their needs.
Promoted by Creative Webmedia, Contentmart is one of its kind portals in India for blog writers. Here the writer can find hundreds of requirements for blogs and other similar contents. If you are a blog writer who would like to earn some money while doing what you enjoy most, then you should register yourself as a writer on Contentmart. Signing up is easy as all you need is an email id or a Facebook id. Once you register yourself as a writer, you can fine-tune your profile according to your talents and interests. You will have to pass a basic language test before you can start working through Contentmart. You can even become a Contentmart verified writer if you submit an essay on the topic given to the satisfaction of the language experts of the company.
The advantages of blog writingthrough the portal are many. First and foremost, you will get paid for your writing, which is seldom the case if you write in your own blog. Secondly, you will receive various topics to write about, thereby adding to your knowledge and skill. Also, as the topics are already available, the writer will not have to search for subjects/topics to write upon.
Blog writing is a powerful tool, even when it is in one's own blog. When the blogs are written for the clients on topics specified by them, you are helping to create and spread knowledge and awareness. You enjoy the double benefit of mental and monetary satisfaction. Thanks to Contentmart, such an eventuality is possible. Many writers turned to blog writing to create effective content that communicates with the readers.
In modern times, a simple hobby like blog writing can be a source of income source. For that, one has to thank online marketplaces like Contentmart.