Coaxial Cables and Its Uses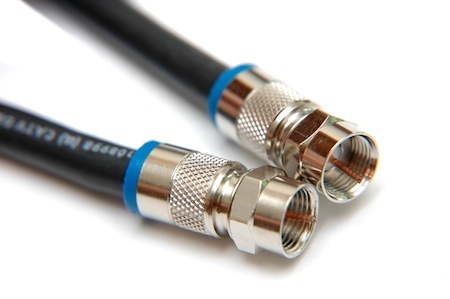 A coaxial cable is names so because it has two conducting tubes that share a common geometrical axis. The innermost conducting tube is covered by an insulating sheath. Now this whole arrangement is covered by another tube. Sometimes this outermost tube is also covered by an insulating sheath. Coaxial cables have been in use since quite a long time. In fact, they date back to the year 1880. And these coaxial cables have found uses in various different fields.
Every end of a coaxial cable contains a thin layer of a conducting material, especially copper that can be attached to receiving ends of electronic products.
In this article, we are going to discuss more about these useful electronic components that is, coaxial cables in further details. Read on to find out more about them.
Uses of Coaxial Cables
Coaxial cables are used for both, audio as well as video processes. One of the most common uses is the cable connections in our televisions. Therefore, almost all rooms come with coaxial cable connections. All the technician needs to do is connect the coaxial cables from the outlet on the wall directly to the cable connection box of the television and you are all set. It is actually as simple as that.
Sometimes, many people wish to connect antennas to either their television sets or digital converters. This is where coaxial cables come in. All it takes is to connect the coaxial cables between the antenna and the television and that completes the entire set up.
Coaxial cables help to transmit signals of radio frequency. These cables help in building connections between radio receivers and transmitters and the antennas, computer connections and televisions with cable signals. In addition to that, coaxial cables can be used to connect VCR or video cassette recorders to television sets.
Advantages of Coaxial Cables
The primary advantage of coaxial cable is that it is compatible with every cable available since it is the default cable. This means that you can use it with any kind of electronic device you wish and it would work perfectly. In addition to that, coaxial cables provide the extra advantage of protecting your television set from any interference or distortion that might affect the audio or even the visual quality of the transmission. This means that coaxial cables can ward off static and make way for a smooth television experience. Apart from that, these coaxial cables do not cost much.
If you are looking for the right coaxial cable, then you must look no further than the best. However, while buying coaxial cable, you must first identify the purpose that you need to buy it for. This way, you would be able to get the one that suits your specification the best. Find out the conducting and the insulating materials used, the length, the longevity and its effectiveness of the coaxial cables. You would find a new range of Nautilus panel mounted waterproof coaxial cable assemblies at GradConn. They offer IP67 & IP68 protection from moisture and particle ingress mated and unmated.