Building A Franchise & Amp; Evaluating The Trent Richardson Trade ?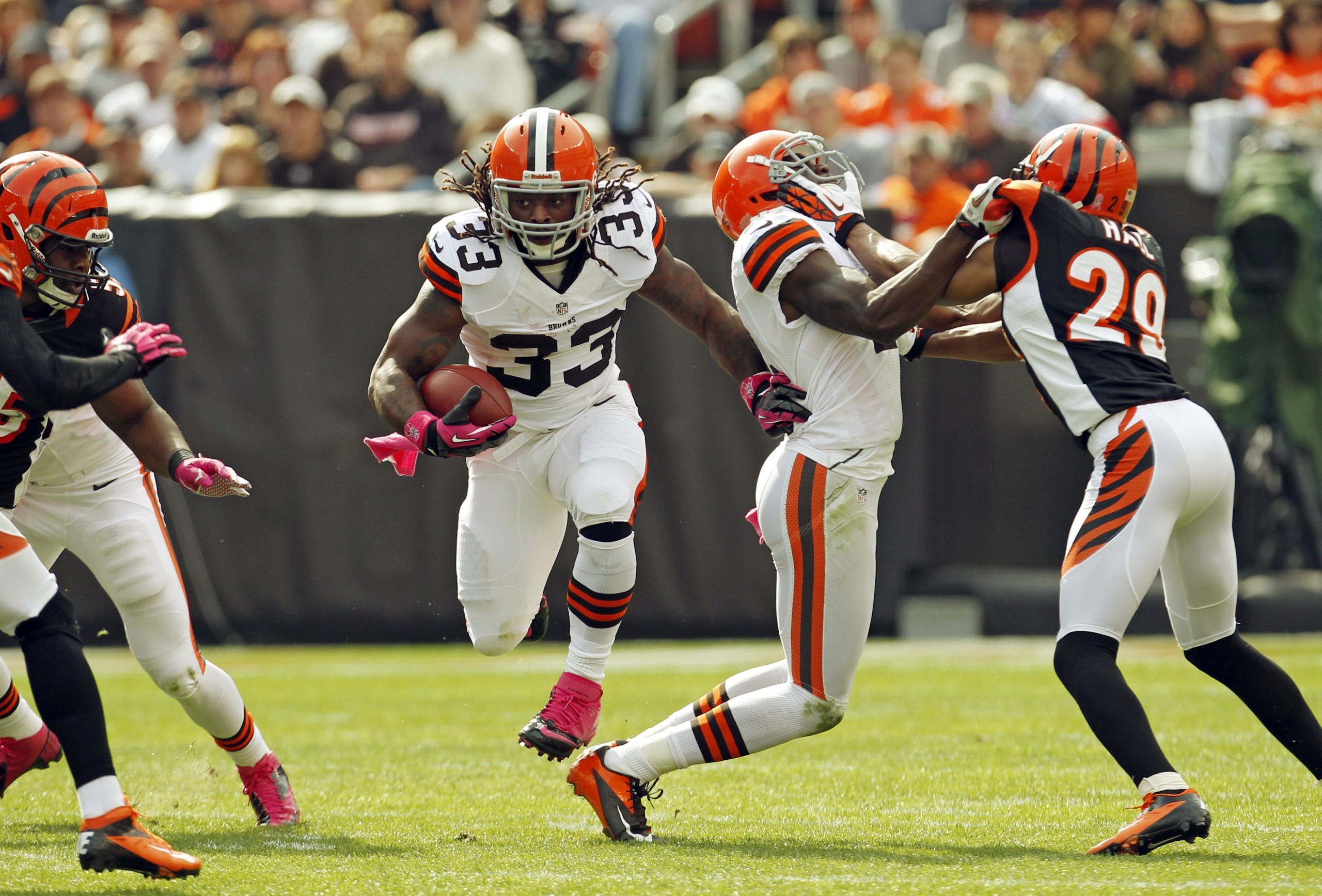 How does the Trent Richardson trade affect his fantasy value? This NFL trade has implications that go beyond the Cleveland Brown's future investment in franchise development. The Browns don't obviously see value in building their franchise around a running back. That's why their hope lies in the future with the acquisition of a star quarterback, maybe a Johnny Manziel or a Marcus Mariota, in the NFL draft.
Successful NFL franchises rely on long term elite quarterbacks to change the dynamics of their team. As good as a back may be, they don't carry the same influence as the person starting under center. Yet should his move by a franchise looking into the future affect your view of Richardson and other backs in fantasy football?
Whenever a player moves to a new team, there is always a change in their value. No fantasy owner anticipated such a move by the Browns, especially this early in the season.
Does this trade make you consider a fantasy football trade involving Richardson? Are you afraid of his lack of influence in a new pass heavy offense?
The 2013 season includes multiple running backs premiering for new teams. As a fantasy owner with these new backs it's up to you to decide whether or not to keep or deal them. Make the decision quickly. Should you trade or keep these players?

Trent Richardson, Colts: Keep
The Richardson trade to the Colts astounded countless NFL fans and analysts. Why ship out the face of your franchise? Richardson stood as an integral piece of their offense. He was the only weapon they relied on.
With his arrival in Indianapolis you can't help, but wonder how he'll fit into that offense.  Andrew Luck throws the ball constantly and they haven't depended on a strong running back in the past year. Will the Colts adjust their game plan and passing attack? Will the passing attack open up huge holes for Richardson to take advantage of? What about that questionable Colts offensive line?
These are all valid questions when contemplating Richardson's status on your fantasy team. When it comes down to whether to trade or keep him, the answer is fairly clear. He's a keeper.
Richardson is young, solid, and the premier back the Colts lacked. A better offense must open up his opportunity to thrive. He will benefit with this sudden change of scenery.
Reggie Bush, Detroit Lions: Keep
Bush endured a number of up and down seasons where fantasy owners grew suspect of his value. Last season he established himself as a solid fantasy starter in a poor Miami offense.  With his move to the Lions he joined an offense with much more fire power.
Matt Stafford passes the ball almost more than any quarterback in the league. If anything, this doesn't damage Bush's value. As demonstrated in Week 1, he's still capable of huge games. He was an excellent receiving running back at USC and in New Orleans.
If he stays healthy, Bush solidifies your running attack in fantasy.
Steven Jackson, Atlanta Falcons: Trade
If you're relying on Jackson, then perhaps it's time to change the game plan. With Jackson's age and durability it's a a given to sell him. But don't overlook his consistently good stats the past seasons on St. Louis.
It's still very early in the season. Although Atlanta thrives with their electric passing game and a pair of exciting big receivers, their help at the goal line comes in the form of Jackson.
If he stays healthy throughout the season, expect a number of short yardage touchdowns that cement his value as a top running back.
His potential is tricky, that's why maybe it's a good idea to seek a possible trade.
 Image Source – blogs.thescore.com