Budgeting Tools To Help The Cash-Strapped Mum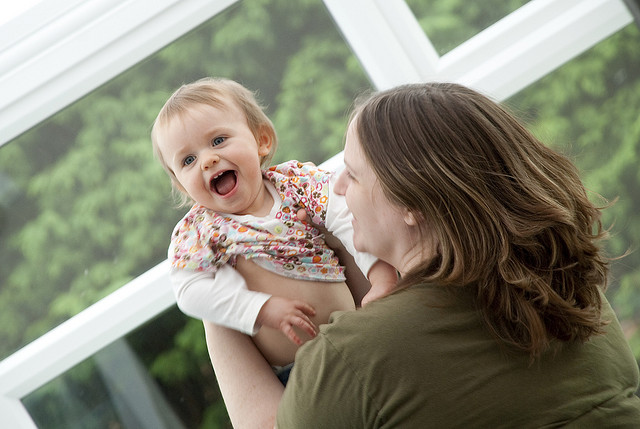 Being a Mum can be tough at the best of times. But when you have multiple mouths to feed and a minimal cash flow to run off of, 'tough' can be a massive understatement. But don't panic. There is a light at the end of the tunnel – and it comes in the form of online budgeting tools.
Often, it can be hard to keep track of your expenses when you have so many other things you need to keep an eye on also. For instance, has little Johnny got his hands on those permanent marker pens again!?
Image by Dave Kirkham
However, help is at hand, these online tools provide you with a medium to record and track your cash flow. Allowing you to focus on enjoying your kids (and keeping them out of trouble) with your bank balance kept in check.
Childcare Calculator
As much as we don't want to part with them, at some point we all have to leave our babies to go back to work. However, with childcare growing more and more expensive, keeping up with all the fees can be a headache; especially if you've got more than one child going to nursery or a child-minder.
After filling in the basic fields, this childcare calculator tool will help do the childcare maths for you. By generating an average cost of childcare in your area, you can use this tool to figure out exactly how much it's going to cost you by hour, week and month.
Baby Budget Calculator
Having a baby is an exciting, nerve-wracking and life changing experience. However, these little bundles of joy do come at quite a hefty price. To date, it's estimated that the cost of raising a child to the age of 18 is £218,000 in the UK. Quite a financial commitment to say the least.
Whilst, there is great variation in how much each family spends on a child, it is important that you consider the costs of having a baby by budgeting effectively. This calculator covers all the main expenditure categories that apply to family spending, allowing you to take into consideration where your money is going and how much you will have left over each month.
Back to School
Whether your child is about to start their first day of school or they're returning for another year, it can feel like school costs are continuously burning a hole in your pocket; even if your child does go to a state school. Uniforms need updating, shoe-sizes have been increasing and then there are all the school trips to pay for as the year progresses.
This Back-to-School planner is a Godsend for all the fretting mothers out there. Simply drag the sliders to enter the costs of all the essentials given (uniform, supplies and additional expenses) and the planner will tell you how much your spending in comparison to the average family; afterward, providing tips on how you can reduce your back-to-school expenditure.
Summer Holiday Budgeting
Summer can be a wonderful time for spending time with family and getting the kids to explore the great outdoors. However, it can also be incredibly costly – especially if you are hoping to go on holiday. This calculator helps you plan out your summer, keeping your budget in mind.
So if you're strapped for cash, choose the "money is tight option" and the calculator will give you a rough estimate of your summer costs, stating how much your summer could cost if you spend a certain amount on each aspect of your holiday. This video also provides some useful tips on saving the cash.
You may be a little on the tight side when it comes to spare money, but with the right budgeting methods in place, you can make the most of every penny you earn; ensuring that you and your family never want for anything.
Of course, you may not be able to afford the more lavish products, but with the aid of things like this food calculator, baby budgeting tools and summer expenditure apps, you can still give your children the best start in life.
Featured images:
License: Creative Commons
image source
Estelle Page is a self-employed interior designer, blogger and mother of two. You can find her on Twitter.